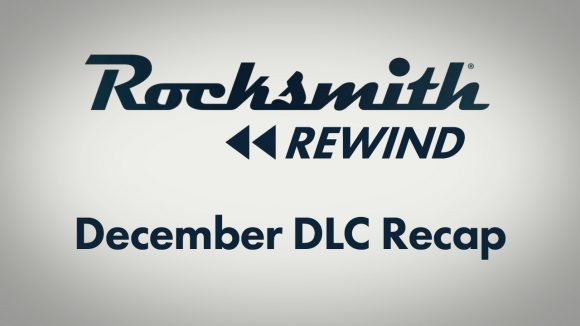 It's the middle of the year and for many of us our Summer plans have been cancelled. The only logical thing to do next is to look forward to Winter. I did one better and looked backward to Winter. More specifically, I looked at all of the December DLC offerings from Rocksmith's history. Which ones come out on top? Which ones felt more like Meh-cember? Let's find out!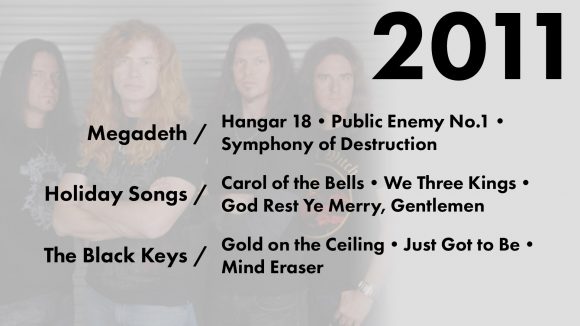 December 2011 came only two months after Rocksmith 1 launched in North America, but it managed to include a free (now impossible to obtain) pack of Holiday Songs. The Black Keys built upon the two on-disc songs they had, and Megadeth brought some much needed crazy guitar-work.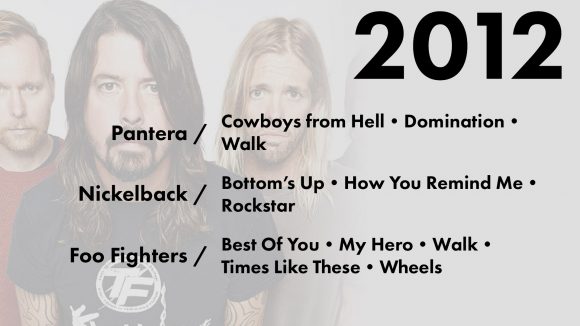 December 2012 was the first time Rocksmith DLC went weekly, and to celebrate they released three pretty guitar heavy packs. I couldn't imagine the game without those Foo songs!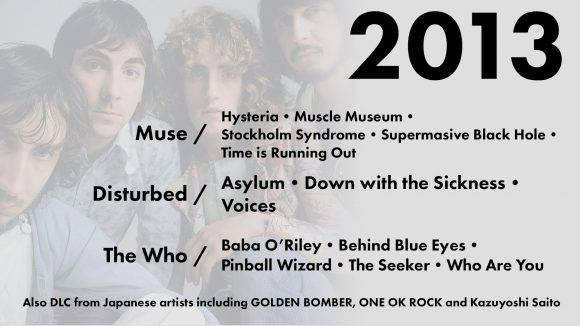 December 2013 was the first December after Rocksmith 2014 launched in October 2013 (confusing or what?). A great continuation of some on-disc artists, but potentially missing a couple of hits. Don't sleep on that Japanese DLC!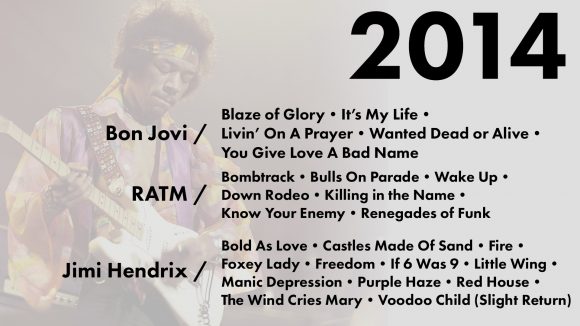 This is it. The big one. A legendary December that we will tell our grandchildren about. Starting off strong with a Bon Jovi 5 pack, continuing on with a Rage Against the Machine 7 pack, and finishing with a crazy Jimi Hendrix 12 pack.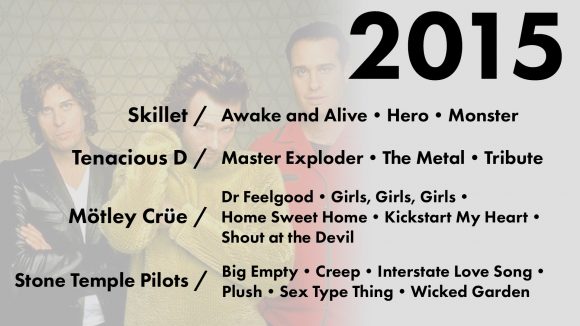 Another great December, but bittersweet as STP's Scott Weiland had sadly died on the 3rd. An unintentional way to honour him and the band with a strong 6 pack. Skillet, Tenacious D and Mötley Crüe help pad out a really good month for guitar.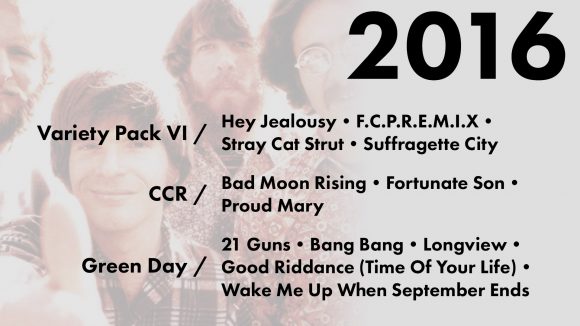 The first December Variety pack, and a Bowie song to boot! Creedence Clearwater Revival brought three of their hits to the library, and the year ended on Green Day's second pack.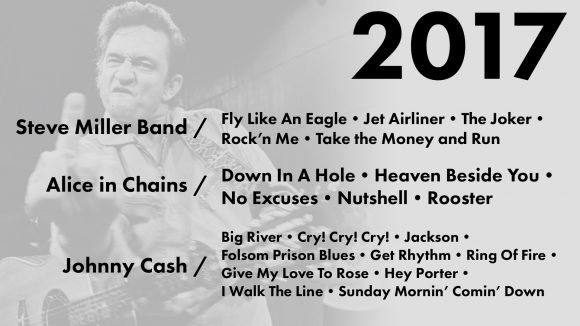 2017 was clearly jealous of the attention 2014 received and gave us its own mega pack, this time of country legend Johnny Cash. Steve Miller Band and Alice in Chains help add some diversity to the month, but the Cash Pack is the clear star here.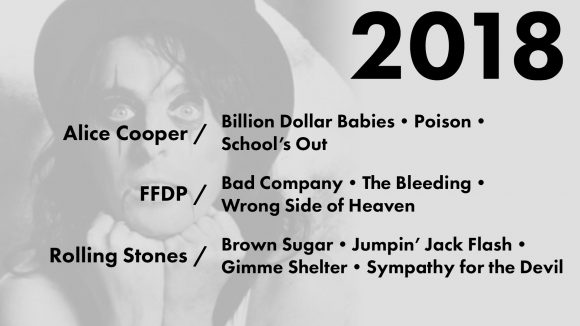 A blast from the past or what? Alice Cooper and Rolling Stones, two artists who hadn't been seen since their on-disc singles in Rocksmith 2014, returned strong with some of their hits. It's not quite mega pack levels for the Stones but 4 songs definitely was welcome after the lack of 5 song packs throughout the year.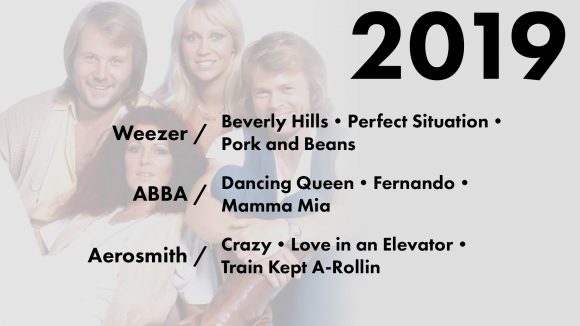 2019 ended with Weezer's second pack, a totally out of the blue ABBA pack, and the return of Aerosmith after their January 2014 pack. 5 years between packs? I guess licensing really is hard…
---
So which December is the King of Decembers? Are you an instant fan of 2014 with the massive packs we were given? Maybe 2016 with those Green Day hits is more your style? Or are you an out-and-proud Nickelback fan and swear by 2012?
For my money, I really liked 2018. The Alice Cooper pack on bass was great fun, as was the Rolling Stones pack. Five Finger Death Punch, a band I didn't really know of before, surprised me enough to put this whole month at the top of my list.