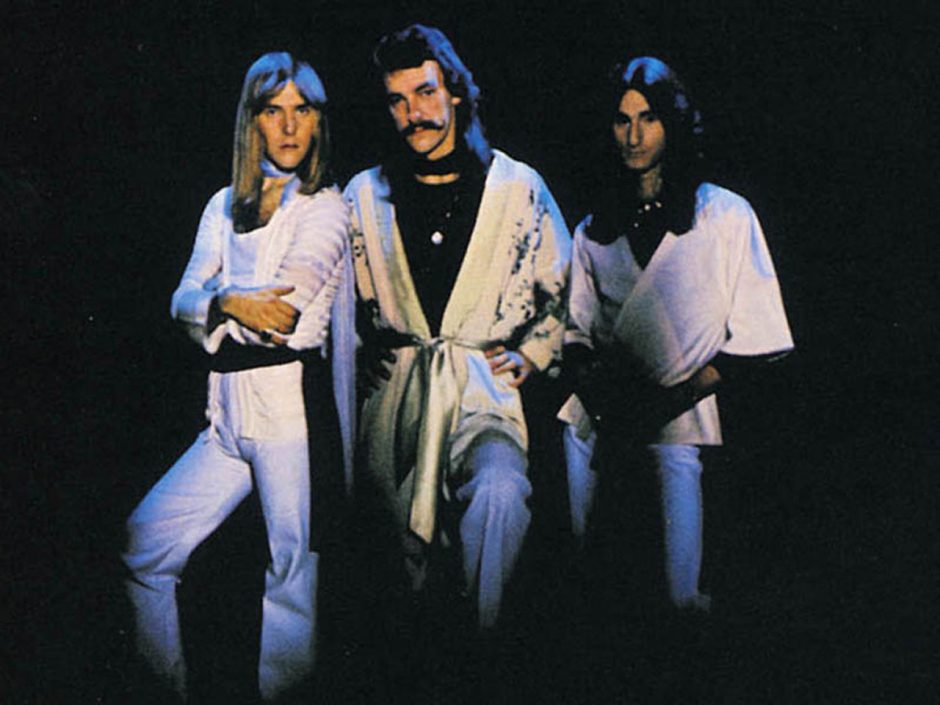 Greetings Rocksmith fans!
It's that time of week again and @UbiParadise has put up a clue that he's super excited about. Let's see what all the fuss is, shall we?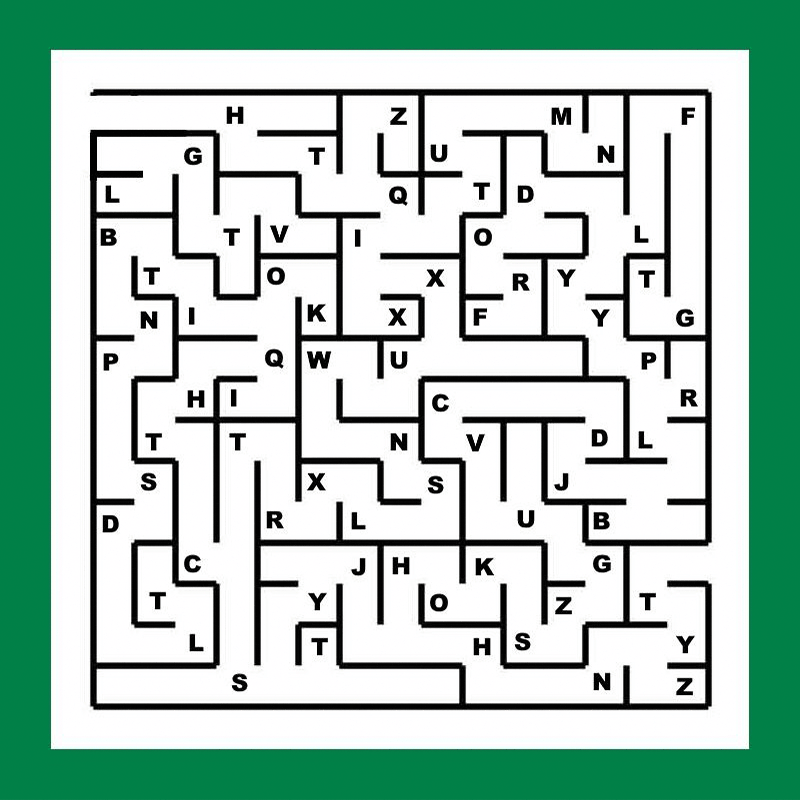 Quickly people figured out the maze:

And then cipher shift.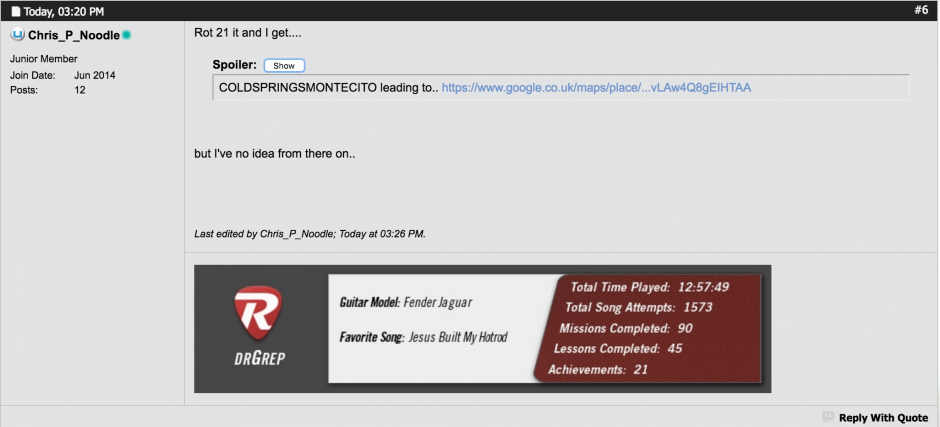 But what could Cold Spring Montecito possibly mean?

Well that was quick. And that leads us to: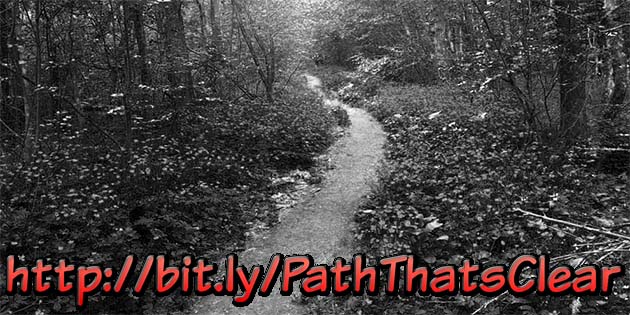 Follow that link and you'll be taken to the following:
And then Jason made it official.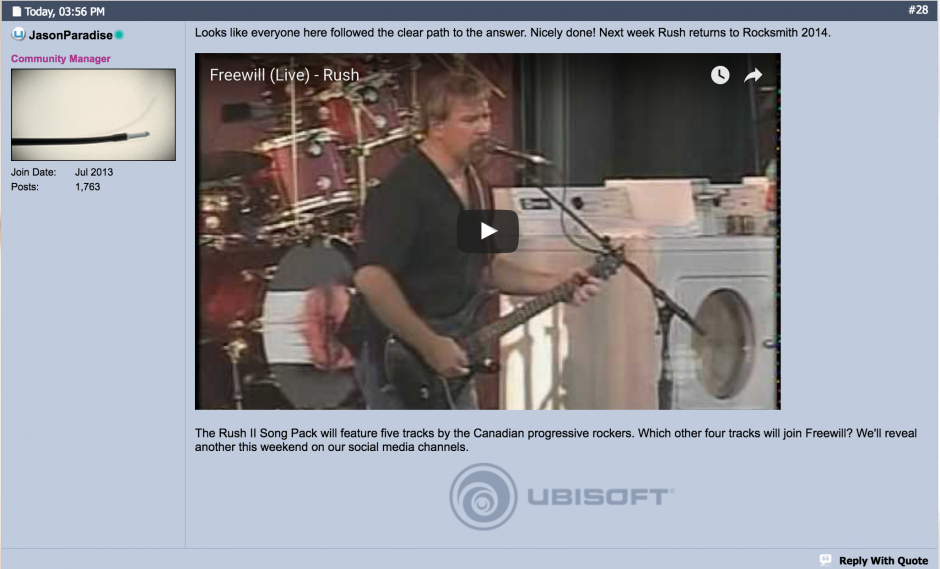 So here we have it. We're getting another dose of one of the greatest bands to come out of Canada, or anywhere else: Rush!
As a Canadian guy who is, at least until Sunday, a teenager, there's no underestimating just how excited I am for more Rush content!
Confirmed by the clue is the 1980 classic from Permanent Waves Freewill, which is making it's rhythm game debut in this pack! As for what the rest of the pack could entail? While the last pack was most definitely awesome, it's a shame that none of their proggy 70s content has been included in the game. With that in mind, here's what I'm hoping to see:
The following is speculation.
2112: Overture/The Temples of Syrinx
While I strongly doubt that Ubisoft will put the whole 20 minute suite in as one song, I certainly wouldn't thumb my nose at getting the most recognizable part of it. Even in this shortened segment, it's still filled with incredible guitar and bass work that would surely make this a fan favourite track.
Closer to the Heart
Sure, it might not be the most technically complex song in the Rush catalogue (and don't worry, I'll get there soon) but it's one of those pervasive songs on classic rock radio that just feels like it's practically essential for another Rush pack. If you ask me, there's no way that this song doesn't get included.
La Villa Strangiato
What happens when you take YYZ, add like 6 minutes, and amp up the complexity by 10? It'd probably come out as something very similar to La Villa Strangiato, the true instrumental masterpiece in the Rush catalogue. Putting this one in the game would definitely give even the most difficult songs in the game a huge run for their money.
Working Man
Finally, the song that started it all. Working Man may have been a big radio hit, but it's still over 7 minutes of pretty complex guitar work. I'd say get your fingers ready for some fantastic solos that go on throughout virtually the whole thing!
---
So tell us, are you ready to give Ubisoft the big money for more Rush or do you think that Rush content is essentially the enemy within? Let us know in the comments!
UPDATE:
Fly by night, goodbye my dear. Our next DLC's coming and we just can't pretend. Five songs arrive this week! pic.twitter.com/IKfY69wCea

— Rocksmith (@Rocksmithgame) August 21, 2016