Greetings Rocksmith fans!
Seems like @DanAmrich wants to watch us squirm a bit as the monthly Rocksmith newsletter sent to those that opt in on their UPlay accounts contained hints for two week's of DLC!
Check it out: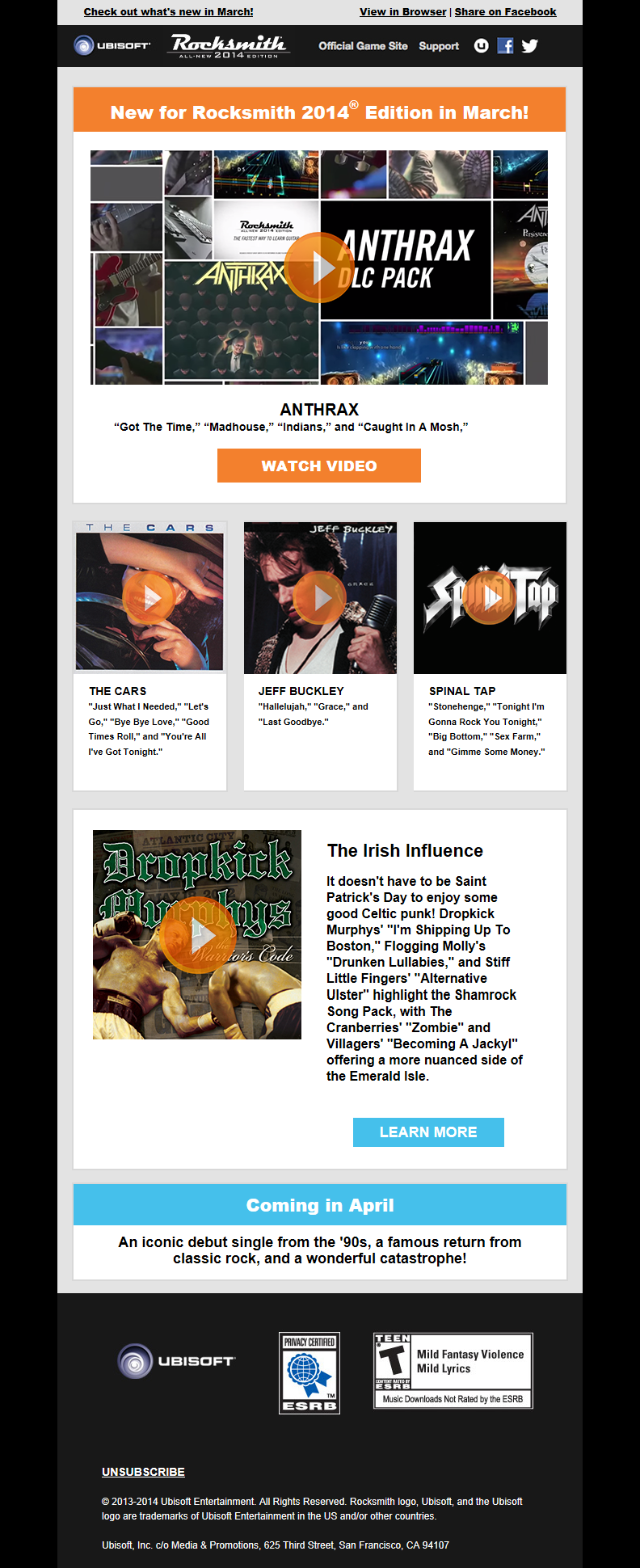 An iconic debut single from the 90's
Ok, we can take care of this one
A famous return from classic rock
Could Eric Clapton be coming back to Rocksmith and bringing the songs we lost with him?
Update:
18:30ish "Love my favourite magazine"
A wonderful catastrophe
Wishful thinking…
What do you think is coming this week and next? While keeping in mind this and this of course.