Greetings Rocksmith ghouls and gals!
Next week's Rocksmith 2014 DLC has been revealed via a clue from the ever puzzling @DanAmrich! Check it out.
The password was: Samhain
Translation:
Magicians two were imprisoned, accused of quackery amid whispers of black magic . A third partner was also arrested and suspected of clairvoyance , so sharp was his vision.

The trio were found guilty and sentenced to death . Once beheaded , their bodies were returned to their native Ireland and buried near each other.
Dan's explanation follows:
Well done! "Hocus Pocus" by the Dutch progressive rock band Focus is one of the four songs coming out Tuesday in the mixed-artist Spooktacular Singles pack. The songs in Spooktacular Singles are appropriate for Halloween in either name, subject matter, or both, so a morbid riddle seemed like a good approach this week.

The people weren't people; they were words. The two magicians travel together because "hocus pocus" is a phrase that charlatans used to deceive people with fake magic. "Focus" is synonymous with visual clarity. For the purpose of the riddle's metaphor, the three are traveling companions.

As for Ireland and beheading, that was added as a confirmer, but was not necessary to solve it. If you behead each metaphorical person — remove the first letter of the words hocus, pocus, and focus — you get the same remaining letters:ocus, which is Gaelic for "near." Some concerns have been raised about my puzzles being too Americentric, so I was happy to be able to add Dutch and Gaelic elements. (But I maintain that if you work together and use a search engine, there's really no information that is out of your grasp, regardless of its country or origin.)

A second song will be confirmed on Monday via Facebook posts, and then the remaining tracks will be posted Tuesday in the gameplay trailer. Thanks for chasing this one down — I knew you could do it if you kept thinking out loud and working together!
Great guess by dp3fgsa2! Also, not to rub it anyone's face or anything but…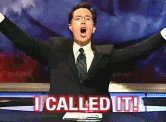 Flute-tar confirmed?
Update: This is the version appearing in next week's DLC and it's in E Standard
So what other three songs might be included in next week's pack of Spooky singles? Let's see what The Riff Repeater staff thinks:
This was actually DLC on Guitar Hero
https://www.youtube.com/watch?v=iDpYBT0XyvA
Ted, you do know we have Sweet Home Alabama already, right?
I hate people when they're not polite
"oh, THAT song"
https://www.youtube.com/watch?v=guQvDOGvRIM
It's in Lego Rock Band!
Clavitar?
If you are watching American Horror Story this season you probably heard this song.
Look, I love Danzig, but there's no question that this is the best pick for a Misfits single to appear in Rocksmith 2014.
Now I'm just trying to get you to listen to weird music, I apologize.
Bring the King to Rocksmith!
---
Are you excited for the highly requested Hocus Pocus to finally come to a music game? What Spooky songs are you hoping to see? Let us know!