Let me just start this by saying how incredibly thankful I am that Rocksmith exists and is constantly putting out new DLC for us. Any of you born before the Internet (shhh I'm old), know how hard it was to advance on guitar with Tablature books and no teacher encouraging you with "amazing performance".
All compliments aside I wanted to ask the community what noticeable holes are in our official Rocksmith DLC playlists. The following is just my opinion and please tell me how wrong I am and what I missed in the comments (but more importantly, request songs!)
Obviously I'm leaving out the obvious Led Zepplin, Pink Flloyd, The Beatles, Metallica etc., so don't even bother commenting about that.
60s and Earlier:
The Beach Boys
Sure we have surf rock, but it's a travesty we don't have the pioneers of surf rock to play through.
Dream 5-Pack:
Chuck Berry
Since we're playing Rocksmith and the word "rock" is in it, shouldn't we learn from its great-great grandfather? 
Dream 5-Pack:
Grateful Dead
OK, OK, I know American Beauty technically came out in the 70s, but they formed and began hippie jamming in the mid 60s, so it counts. Regardless, we could use some jam bands in our sets, and who better than Jer Bear to teach us?
Dream 5-Pack:
Simon and Garfunkel
I would also love, love, love just a Paul Simon pack. Did you see his performance on the 40th Anniversary of SNL?
Dream 5-Pack:
The 70s
Fleetwood Mac
I'd especially love a few of their bluesy early, early tracks before Stevie Nicks joined up, but I mean c'mon, how do we not have Landslide yet?
Dream 5-Pack:
Black Sabbath
I mean. C'mon.
Dream 5-Pack:
Steve Miller Band
With a crazy amount of hit's and a whole lot of fun guitar technique, it makes me sad we're missing out on some of these grooves.
Dream 5-Pack:
The Bee Gees
I am absolutely terrible at funk guitar or whatever you wanna call this style of playing, but I'd love to have a challenge of playing some disco and singing crazy falsetto to prove it's not dead (Actually, just checked on Wiki; still dead).
Dream 5-Pack:
The 80s
Edit: When I originally wrote this, I had The Cars here too. Hooray!
Huey Lewis and the News
Probably one of my favorite bands ever. I don't know if it's because I grew up with him, or if it's because Back to the Future is easily the best movie of the 80s (fight me about it) but Huey is by far my #1 "wish it was on Rocksmith" band.
Dream 5-Pack:
(Bonus song) The Power of Love
Talking Heads
While I was not a fan of them while they were actually making music, I have grown to love them and have their entire discography on vinyl. Anyone who hasn't seen "Stop Making Sense" watch it and tell me it's not the best concert film of all time.
Dream 5-Pack:
This Must Be The Place (Naïve Melody)
Van Halen
This band might be on the "too expensive/hard/impossible" to license list, but screw that, they are 80s rock. Even the Sammy stuff I love and being able to tap through "Eruption" would be simply the best.
Dream 5-Pack:
Journey
We have Foreigner, we have Boston, we even have Styx. It's time to pay tribute to the incredible vocals and equally fun guitar work of Journey.
Dream 5-Pack:
The 90s
My decade for music is sadly primarily filled with one-hit wonders and 90s voice guy alt-rock (also the best damn hip-hop ever) but there's still some good guitar work at play. Of all the decades represented, I feel the 90s are the most represented, but still these would all be welcome additions.
Goo Goo Dolls
Roll your eyes all you want, but listen to the guitar in these songs and tell me it's not worthy of a DLC.
Dream 5-Pack:
Live
Sure they pretty much have only one good album, but it's nearly a perfect album with plenty of guitar to have fun with.
Dream 5-Pack:
Third Eye Blind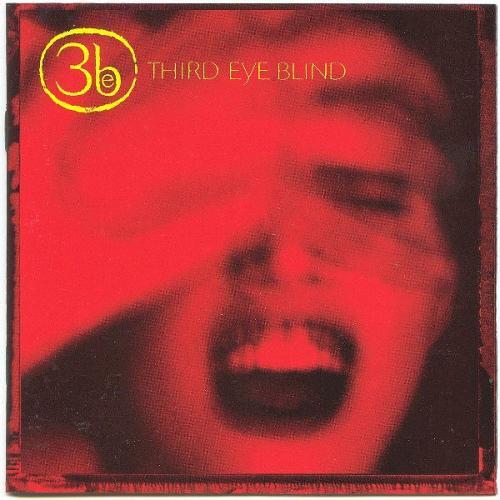 There might not be a more 90s band.
Dream 5-Pack:
Nine Inch Nails
Yes I know Trent Reznor is super busy scoring David Fincher movies, but in the 90s you couldn't be stuck at a stop light without hearing those familiar warbles.
Dream 5-Pack:
The 2000s and Beyond
Arcade Fire
A crazy popular band who have an epic, full sound that would be a blast top play through.
Dream 5-Pack:
Jimmy Eat World
Kinda like Weezer-lite, but still they have so many songs that would be welcomed additions to anyone's playlist.
Dream 5-Pack:
Brand New
K, my last emo pick I promise. Seriosuly though, really awesome guitar and bass in these songs if you can get past all the sadness.
Dream 5-Pack:
Sic Transit Gloria… Glory Fades
The Quiet Things That No One Ever Knows
Jude Law and a Semester Abroad
Slipknot
This is for all you metalheads out there. I don't even like this band, but I can respect technique.
Dream 5-Pack:
So that's it. Let me know how wrong I am in the comments and what your picks are. And as always request songs people!