Hello Rocksmith fans!
The clue has been posted and solved (quite quickly if I might add) and it looks like we are going back to the 1980s once again, that's 1986 to be specific.
Anyway, let's look at the clue @UbiParadise posted.
The password of course to unlock the image (it's a GIF) was 1986 which revealed…
Looks familiar?
I'll help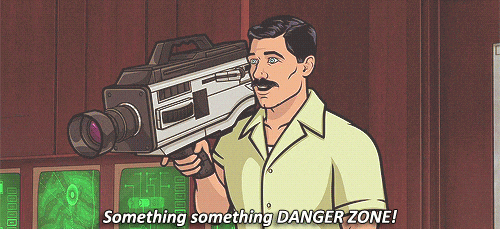 Yup, finally KLOG himself @KennyLoggins will be added to the growing Rocksmith library!
Absolutely crushed this puzzle. Great job! \m/

We'll be ridin' into the danger zone this week as we take a trip back to 1986. Ubisoft's 30th birthday was this year and we'll be celebrating it with the new UBI30: 1986 Song Pack. This pack will feature five tracks that rocked 1986. First up: "Danger Zone" by Kenny Loggins which was composed for the movie Top Gun.

Stay tuned to our Rocksmith social media this weekend for another song reveal.
---
So we have the theme of the pack, songs from 1986 that rock! What else could be appearing?
The following is speculation
More music from the greatest Rocky
this is @pcgamingisted's prediction. Solid track!
@OsagaTheGreat hopes this one makes it in. What a bass line!
Could you imagine?
Let there be no doubt about it, Rory is hoping we get this amazing bass line.
---
There's a few of our 1986 predictions? Do you have some you'd like to share (No GnR or Metallica, please). Let us know in the comments below!
UPDATE:
Lock the cellar door this Tuesday. @Poison's "Talk Dirty To Me" will be one of five songs in our upcoming UBI30: 1986 Song Pack. #Rocksmith pic.twitter.com/vldze0bE6b

— Rocksmith (@Rocksmithgame) November 6, 2016