Ahoy-hoy Rocksmith fans!
It's time for us to take a look at Jason's clue for the upcoming song-triplets Rocksmith will be delivering on Tuesday.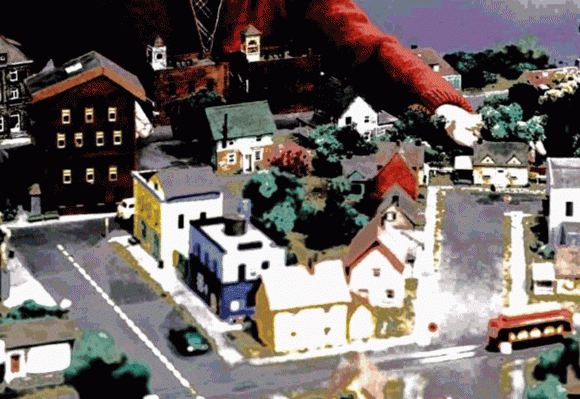 Anyone who's anyone would instantly recognise the man in that sweater/neighbourhood combo as Mister Rogers. Using his name as the password for the .gif revealed the following puzzle.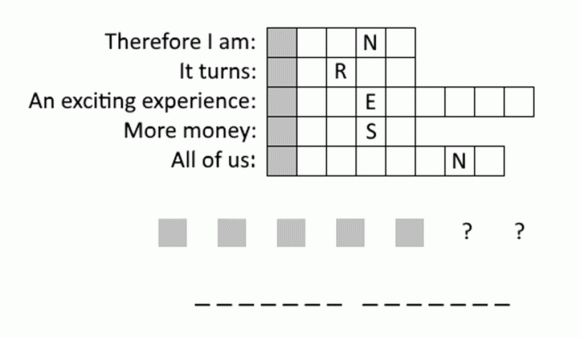 The solutions are: THINK, WORLD, ADVENTURE, RAISE, and EVERYONE leading to TWARE?? TWARE?? which, with the blanks filled in, is an anagram for SweaterWeather (and also WateredSteward but I tried that and it didn't work)
The image contained a link leading to our first confirmed song of the pack!
Next weeks pack will be a 3 pack of songs from the 2010s. Here's a few suggestions of what we could expect to see!
The following is speculation.
Royal Blood – Come On Over
An often requested band, this song would make a great addition to any pack. Could this tweet from Paul Cross in 2014 mean we'd get Royal Blood eventually?
Foster The People – Coming of Age
Their hit Pumped Up Kicks was DLC way back in the original Rocksmith. Is it about time we had a follow up from them?
Catfish and the Bottlemen – Cocoon
Award winning and so hot right now, this single recently made it in to Rock Band's DLC library.
Trivium – In Waves
Much like how Between the Buried and Me from the 2000s Mix Pack was a tough to play surprise, this pack could have a standout "harder than the other two" song. Why not let it be Trivium's In Waves?
Ready for a 2010s pack?  What would you like to see?  Let us know in the comments below!
UPDATE:
Our next DLC knows what you did in the dark. The 2010s Mix featuring @falloutboy arrives this week! pic.twitter.com/SlmaKw53SY

— Rocksmith (@Rocksmithgame) August 14, 2016