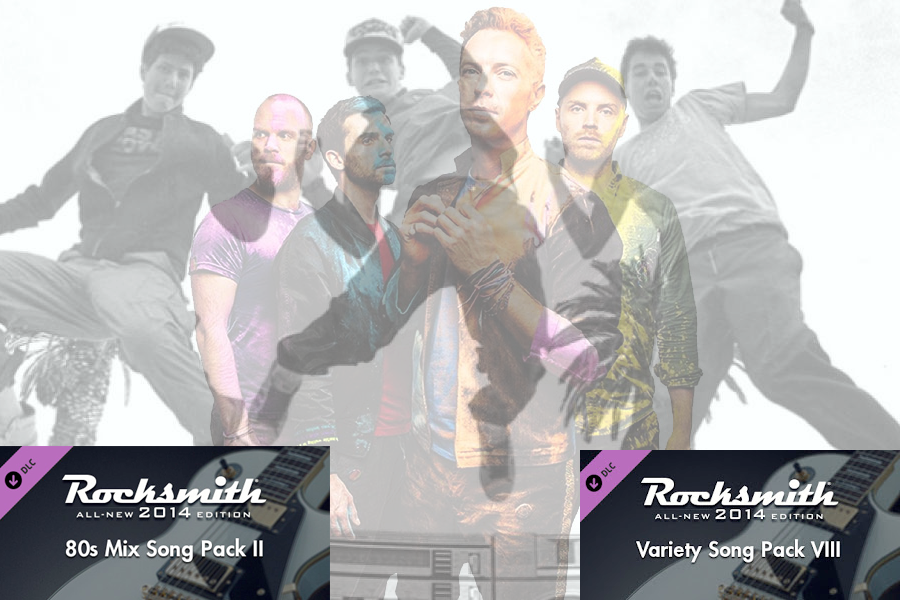 Hello Rocksmith fans!
Welcome to the Rocksmith DLC Round-Up!
Before we get to February let's see how you voted for last month!
Looks like the lads from @U2 came out on top, pop-punk is still well loved, and the 60s will never die! Variety will always have a place in our hearts, and don't feel too bad Amy Lee…
---
This month kicked off with another dose of the 80s c/o Kenny Loggins, Twisted Sister, and Simple Minds, then we got the highly popular and oddly tuned @Coldplay six pack, we kicked it with The @BeastieBoys, and finally we got our eighth pack of Variety with artists like Candlebox, Kasabian, Tears for Fears, and another track from Steppenwolf!
---
Bassists had a little fun this month with tracks like Footloose (Kenny Loggins), Sabotage (Beastie Boys) Magic Carpet Ride (Steppenwolf), Underdog (Kasabian), and Yellow (Coldplay) I guess…
This bass line is so lethal it even tires @Audrey123talks out a fair bit
Same pic.twitter.com/Lyi3GUXIWx

— The Riff Repeater (@TheRiffRepeater) February 9, 2017
An iconic bass line finally in Rocksmith!
I guess they call it Acid Rock for a reason. Good luck with that section!
This crunchy electrosynth drenched bass line is a welcome addition to the catalog
Coldplay's bass lines aren't intricate or overly challenging, but as @DanAmrich says, they serve the song.
---
There were definitely a few fun guitar arrangements this month, let's check out a couple!
There's a lot going on here…
Come for the approachable riff and stay for the monster solo!
This is just really enjoyable to play
Get bendy!
Pfft this song is easy, wait a second… What is Kerry King doing here, ok it's Slayer now…
Kenny Powers approves of this Seattle 90s hit
Even with the pitch shift/fadeout it's still pretty awesome. More guitar than you thought!
Sleeper hit of the Variety Pack imo. So much fuzz gain.
---
February's tunings were complicated thanks to a Coldplay six pack, they really like to tune things up a bit… Weird.
Arrangement
E Standard
Eb Standard
Drop D
Custom Tuning
Capo
Lead
15
2

X

X

X

Rhythm
9
2
1
EABGBd# (2)

EADGCf (1)

2
Bass
13
3
1

X

Alt. Lead
4

X

X

1
Alt. Rhythm

X

X

X

1
Alt. Bass
1

X

X

X
E Standard, still standing strong 990 songs in!
Which brings us to the question on everyone's mind
See you next month!