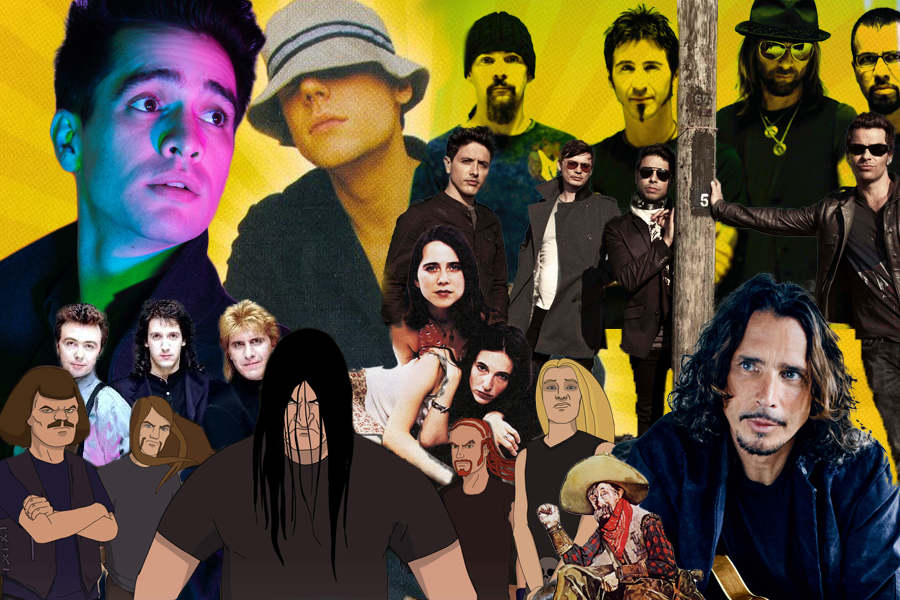 Hello Rocksmith fans!
Welcome to the very delayed April DLC Round-Up!
Before we get to April, let's take a look at who you voted for as Best DLC of March 2018!
Looks like the Guitar Hero III nostalgia is strong as @KaiserChiefs ran away with the poll, following close behind the Swedish alt-power pop stylings of @CardigansBand, followed by 2010s Mix and we are guessing y'all weren't impressed much by @ShaniaTwain (despite her record sales).
---
April sure delivered some diversity for Rocksmith Remastered!
We started off the month with the return of the mighty Dethklok, with another three pack! Next up we got our fourteenth edition of the Variety Pack which featured artists such as Temple of the Dog, Pure Prarie League, The Outfield, and Panic! at the Disco. A brand new artist was added to our library from across the pond, @Stereophonics gave us a three pack, and we returned to the 90's a fourth time with artists such as @VerucaSalt @Godsmack, and New Radicals!
---
Let's check out some of the bass songs that @UbisoftStudioSF bestowed upon us in April.
This song is actually awesome on everything, it's a shame it's in C Standard but it's definitely worth the drop tune!
Yeeehawww
Gotta love this driving bass line, we like Bartender and the Thief also, but the record label decided nobody should enjoy that video (sorry)
Gotta really feel this one…
Nothing too tricky here, just some Drop D fun to rock out with
Must own song for bassists right here!
---
You know that a month with Dethklok is going to have some fun guitar, let's check out what April had for six string shredders!
This was probably easy for halsb but you could play this also, it's fun on all arrangements!
Damn, that solo!
Are we sure this song isn't Yacht Rock? It's so smoooth
This is a real tricky one
Good practice for arpeggios
If you have a capo you'll want to check this one out
Can we be anymore chilled out?
Must own track of the month
All I can say is it's about time
---
This was mostly an E Standard month, but not if Dethklok has anything to say about it!
| | | | | |
| --- | --- | --- | --- | --- |
| Arrangement | E Standard | Drop D | C Standard | Capo |
| Lead | 6 | 4 | 3 | 1 |
| Rhythm | 6 | 3 | 3 | 1 |
| Bass | 6 | 3 | 3 | X |
| Alt. Lead | 1 | X | 3 | 1 |
| Alt. Rhythm | X | X | 1 | X |
Delightfully devilish Seymour…
Which brings us to the question on everyone's mind…
See you soon!