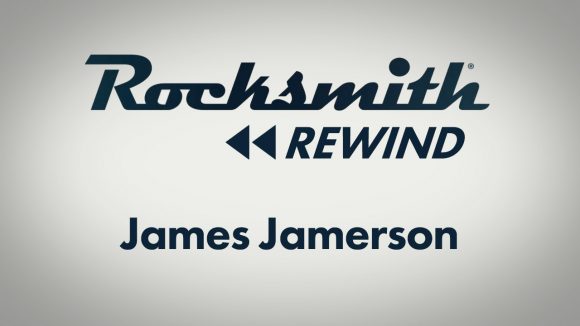 There are a lot of extremely talented musicians in Rocksmith. Many of them are known the world over for their prowess, and are well represented in game. But the path to greatness doesn't always go down the stadium superstar route. Plenty of musicians made a living as session musicians, usually playing behind the scenes in the studio or on stage with a multitude of artists, moving from one to the other. Often they remained nameless to the wider public, despite being responsible for some iconic playing.
One of those session musicians was James Jamerson – an unknown back then, now regarded as one of the most influential bass players to have played the instrument.
James Jamerson was born in South Carolina in 1936, and was raised on a healthy diet of blues, gospel and jazz music. When he was 18, he moved to Detroit and started to play on the upright bass. During his time Northwestern High School, he played in local blues and jazz clubs, before being offered a scholarship to study music at Wayne State University, which he declined.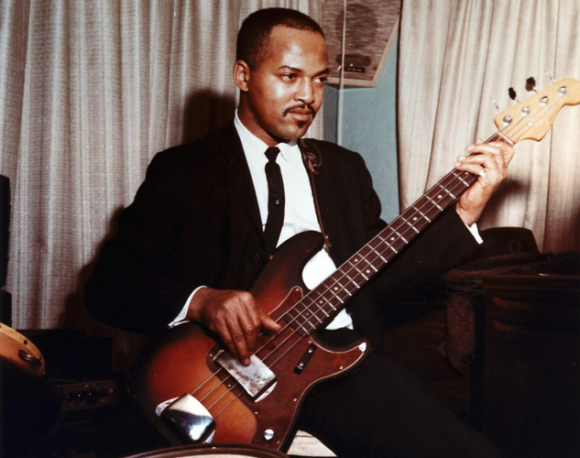 After a touring with Jackie Wilson, his reputation with the bass was getting around and he soon found himself working at Hitsville USA, the home of Motown's first headquarters. There he joined The Funk Brothers, a group of musicians who in the 1960s performed on an expansive list of Motown's recordings. In his time at Motown, James performed on hundreds of hit songs, including My Girl by The Temptations, Bernadette by the Four Tops and For Once In My Life by Stevie Wonder. James's style of playing featured on the vast majority of Motown tracks, and was highly sought after. Marvin Gaye was said to be so desperate to have James play on his track "What's Going On" that he went to several bars to find him. After dragging him to the studio, James was too drunk to play standing upright so performed the iconic bass line while lying down on his back.
However, despite this renown, James and the rest of his Funk Brothers were not credited for their contribution on the Motown hits they helped shape. After playing on hundreds of songs, his first credit on a Motown release was for Marvin Gaye's What's Going On, where he was credited as "the incomparable James Jamerson".
Unfortunately, as time moved on, his style of playing was no longer what producers were looking for. In the 1980s, having ended his relationship with Motown in the early 70s, he was unable to land any major gigs. He died in 1983, having performed on 23 #1 hits, and 56 #1s on the R&B charts.
Of these hits, we are lucky enough to have a strong handful of songs Jamerson played on. If a soulful evening of bass playing is what you're after, you couldn't go wrong picking from this unofficial James Jamerson Song Pack.