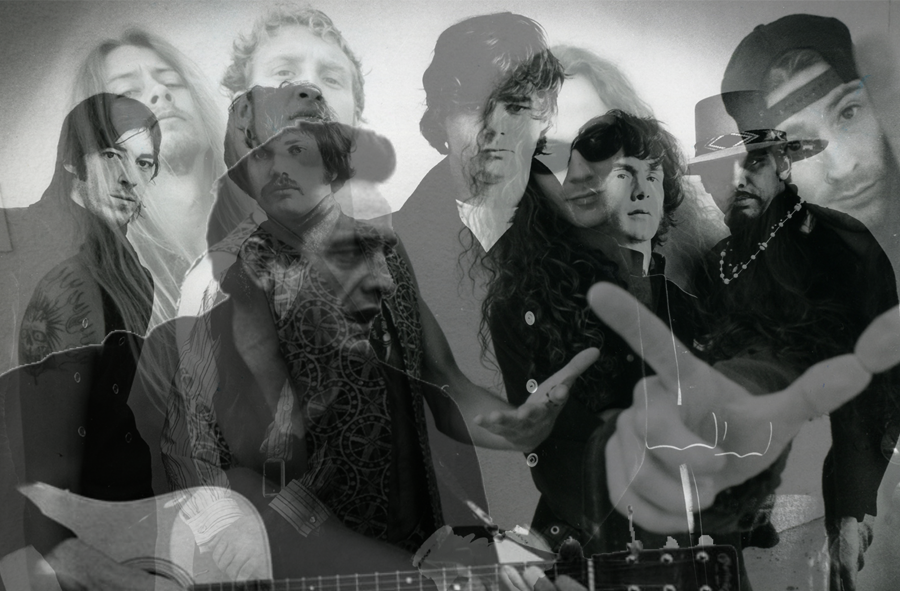 Hello Rocksmith fans, and welcome to the final DLC Round-Up of 2017!
We have finished another year of Rocksmith DLC, and have two brand new artists to show for it!
Before we get to December's DLC, let's take a look at how you voted for November!
Wow, you folks sure got in the Holiday spirit for that @Trans_Siberian five pack, and you definitely appreciated the debut of @ThePretendersHQ as well! Some love for a proper pack for @LZZYHALE and the boys of @Halestorm and of course there has to be a last place, and I heard they suck live anyway…
---
December kicked off with the debut of @SMBOfficial with a 5 pack, followed by the return of @AliceInChains with yet another Five pack, and capped off with the highly requested and absolute legend, @JohnnyCash with TEN songs!
---
Let's check out some of the bass offerings for this month of Rocksmith DLC!
What an enjoyable bass line this is!
An iconic bass line finally added to the Rocksmith library
There's a subtle complexity to this one
The entire pack is actually fantastic on bass…
As long as you don't mind dropping that Eb…
If you don't mind tuning down to Eb Standard, get this pack…
Don't get tripped up by the time signature in this one…
The fact that it's a fantastic song doesn't hurt…
Sure it's a sightread FC, but it's also Ring of Fire
---
There were also some great guitar tracks for you to master this month!
Some people call him Elison
Practice those stretches with this standard rock'n song!
Grab that capo, this one especially is worth it!
Play it fingerstyle, play it with a pick (I can't do either)…
Jerry really rips it on this one
Can you keep up with those palm mutes?
Historic guitar solo in this one
Elison thinks this one is easier than it should be…
---
Outside of @AliceInChains (and The Joker) this entire month is E Standard, but let's check out how the tunings fall for December!
| | | | | | |
| --- | --- | --- | --- | --- | --- |
|  Arrangement | E Standard | Eb Standard | Eb Drop Db | D Standard | Capo Required |
| Lead | 11 | 5 | X | 1 | 3 |
| Rhythm | 9 | 5 | X | 1 | 6 |
| Bass | 15 | 4 | 1 | X | X |
| Alt. Lead | X | X | X | X | 1 |
| Alt. Rhythm | 1 | 1 | X | X | X |
That sure is a lot of Capo!
Which brings us to the question on everyone's mind…
See you next year when we determine the BEST Rocksmith DLC of 2017 in the DLC Battle!