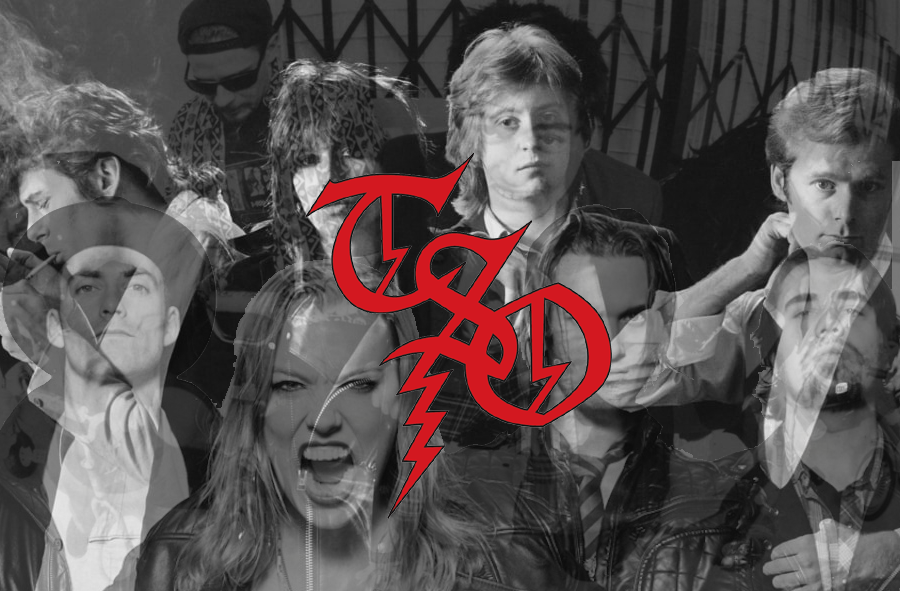 Hello Rocksmith fans, and welcome to the November issue of the Rocksmith Remastered DLC Round-Up!
The end of 2017 approaches and it looks like there's only one more DLC to be revealed before we start the 2017 DLC Battle!
Before we get to November's DLC, let's take a look at how you voted for October!
Wow, it looks like we have a bassist uprising, it seems like James Jamerson Song Pack took the win for November with some steady competition from Canadian boys Bachman-Turner Overdrive. You tipped your hat to DragonForce and the other songs, raised your Mjölnir for Oden, and @AmonAmarth, but as usual, it seems like not many of you appreciated the trip to the 2000s. Oh well, maybe next pack millennials…
---
November was a month filled with artist packs, no variety mixes just four solid artists delivering content to the Rocksmith masses! We kicked off the month with a four pack from @NOFXBand, followed by a five pack from the pop rock/new wave stylings of @ThePretendersHQ, after that @Halestorm returned with a three pack, and finally we got some much needed holiday cheer from @trans_siberian with 5 songs to bring in the Holiday season!
---
Let's check out the bass offerings for this band-centric month of DLC!
Scoring high on this one is tricky, but making the intro sound like the recording is even harder…
Love the brass solo line
Solid bass line for a solid tune
Gonna use this bass line to make you notice
This one will get your fingers moving
Check out that riff at 1:53!
This pack really surprised me on bass, some interesting runs here
Bass is sparse in this pack but it's still fun to be on the team, right?
If you don't mind the Drop D tuning you'll probably enjoy this one… Kate does!
---
Guitarists had to keep up the speed with their strumming and shredding this month!
It's almost over before it starts
Pretty varied techniques for a punk song
Nothing like a chorus soaked lead
Don't get lost keeping up with that arpeggio
Check out those solos, good work @BestFenton!
Approachable yet awesome
another easy song for halsb
Carol of The Bells returns!
Just get the pack if you play lead guitar 🙂
---
Tunings for November were heavy on the E Standard with a dash of drop tunings care of @Halestorm!
| | | | |
| --- | --- | --- | --- |
|  Arrangement | E Standard | Drop D | Db Drop B |
| Lead | 13 | 4 | X |
| Rhythm | 13 | 3 | 1 |
| Bass | 13 | 5 | X |
| Alt. Lead | 3 | X | X |
| Alt. Rhythm | 1 | X | X |
Which brings one question to everyone's mind
December awaits!