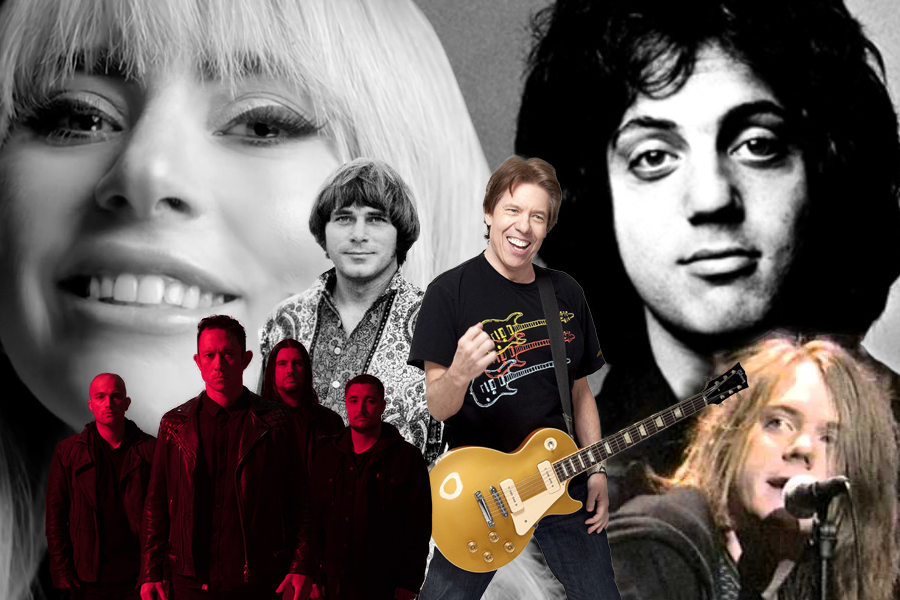 Hello Rocksmith fans!
Welcome to the very delayed second DLC Round-Up of 2018!
Before we get to February, let's take a look at who you voted for as Best DLC of January 2018!
It was clear that the 70s was taking the month with it's huge lead of 152/377 Votes (40.3%) of the poll! Coming close behind was everyone's favourite arguable trio from California @GreenDay, and you still gave love to @Paramore with six great songs but not much appreciation for the downtrodden banjo stylings of @MumfordAndSons…
---
February was quite the month for Rocksmith Remastered.
We started off the month with a four pack from @LadyGaga, following that we finally got a @TriviumOfficial song pack (a Top 40 Artist), we got out 13th dose of Variety featuring artists such as Soul Asylum, George Thorogood, The Red Jumpsuit Apparatus, and even Billy Joel! We finished the month with our third 60s pack featuring Deep Purple, Joe South, and The Youngbloods. Something for everyone!
---
This was definitely an interesting month for Bass, covering a lot of new ground we haven't seen yet… Let's check out a few songs!
Can you keep up with Lady Gaga's pumping synth-bass of Poker Face? 
If you don't mind tuning to Eb Drop Db, Strife has some great riffs to master
Check out Kate take on Billy Joel's Only the Good Die Young, a must own DLC for bassists everywhere
?Hot Take?: This is the best bass line of the 60s Mix III pack… Not @DeepPurple
---
We definitely had our share of fun content in February for Guitar! Let's check it out!
Gotta love some Brian May, this song has such a big arena rock feel!
A simple yet effective chord progression
a lot of people showed up to post Strife videos, but only halsb managed to FC it…
EGGG WHIIIIIITES
Re-record or not, this is a jam!
Tune down to Drop C for some post-hardcore fun!
Give me your tuner, your slide, and your motorcycle
I hope you didn't think this song was going to be easy…
Damn hippies…
And now for something completely different…
---
There was definitely some varied tuning in February with Capos, Open G, and even Drop C!
| | | | | | | |
| --- | --- | --- | --- | --- | --- | --- |
| Arrangement | E Standard | Drop D | Drop C | Open G | Eb Drop Db | Capo |
| Lead | 8 | X | 1 | 1 | 3 | Open G (1) |
| Rhythm | 9 | X | 1 | X | 3 | 1 |
| Bass | 9 | 1 | 1 | X | 3 | X |
| Alt. Lead | 2 | X | X | X | 2 | X |
| Alt. Rhythm | 1 | X | X | X | X | X |
E Standard remains victorious!
Which brings us to the question on everyone's mind
See you real soon, lol