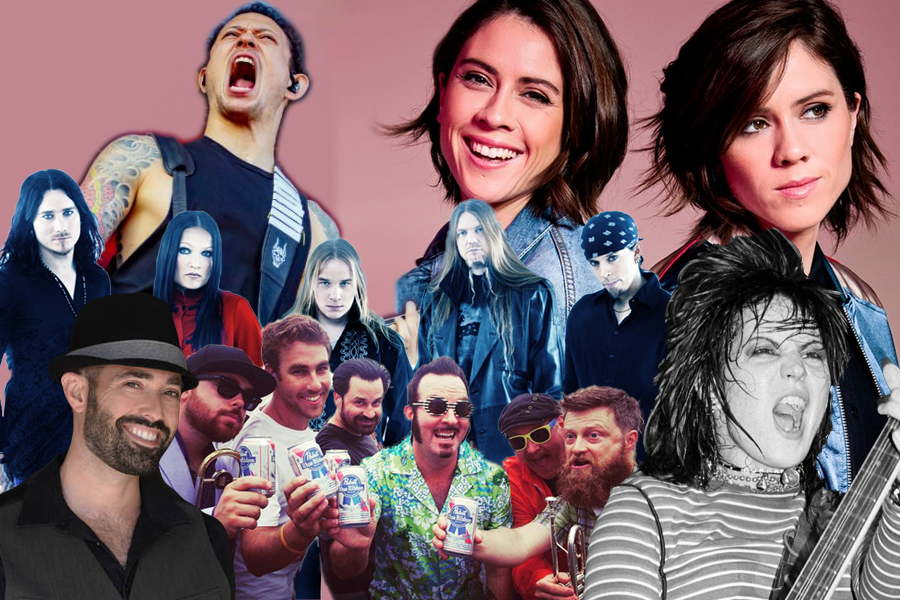 Hello Rocksmith fans!
Welcome to the June DLC Round-Up!
Before we get to June, let's take a look at who you voted for as Best DLC of May 2019!
Well it seems like you just wanted to have fun last month as Cyndi Lauper crushed her competition of 2000's Nu-Metal outfit P.O.D. Classic Melody delivered affordable public domain tracks with many arrangements and you absolutely despised 5 Seconds of Summer… Oh well, I'm sure they'll get over it.
---
June was an interesting month for Rocksmith!
We started off with the first Easy Exercises pack from @StudleyGreg, next up we welcomed @TriviumOfficial back to the library with a three song pack, we got another dose of Rockin' Covers with returning artists Joan Jett, Reel Big Fish, and newcomer Nightwish! Finally we ended the month with three songs from Indie Rock artists @teganandsara!
---
Let's see what bassists had to enjoy in June!
Every song in this pack is INSANE!
?PARTY TIME?
Also a really fun bass line!
Don't get conned out of purchasing this awesome bass line!
---
What about those guitarists? ?
Didn't take halsb very long to get this one…
Check out @xChainbrain and @iYoungGun rocking this one out!
Every song in this pack is great for guitar, but I bet you didn't expect a solo like this one in a Ska song!
One step closer to Gary Moore or Nightwish pack!
This song has a lot going on for such a short song!
It's simple yet effective
---
A mostly E Standard with Drop D offerings from Trivium garnished with Capos and a custom tuning care of @teganandsara!
| | | | | |
| --- | --- | --- | --- | --- |
| Arrangement | E Standard | Drop D | EGDEGBE | Capo |
| Lead | 10 | 3 | X | 2 |
| Rhythm | 4 | 3 | 1 (Capo) | 1 |
| Bass | 11 | 3 | 1 | X |
| Alt. Lead | 1 | 3 | X | X |
| Alt. Rhythm | X | 1 | X | X |
E Standard RULES!
Which brings us to the question on everyone's mind…
See you soon!