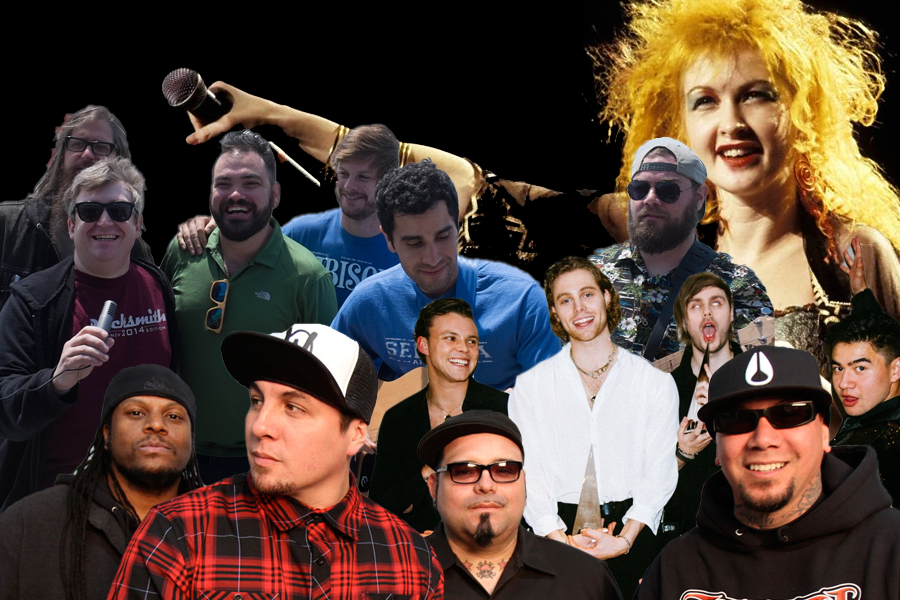 Hello Rocksmth fans!
Welcome to the May DLC Round-Up!
Before we get to May, let's take a look at who you voted for as Best DLC of April 2019!
Variety wins April by a landslide with those 70s rock teens from Detroit trailing behind in second place. It's important to vote sometimes, otherwise Cat Stevens gets beaten out by tracks from Andrew WK, Angels & Airwaves, and Coldplay by ONE vote!
---
May was certainly an interesting month… In fact if they count the Notetrackers as an artist it was an all artist month!
We started off with a pop icon, Cyndi Lauper, followed by a return to early 2000s nu-metal with @POD, next up we got three songs (Classic Melody) from the Notetrackers (previously only available on iOS), and finally the most anticipated DLC of the month Australian punkish-pop band @5SOS!
---
Let's see what bassists had to enjoy in May!
This is the only video we can show that hasn't been blocked…
Preparing us for a future Limp Bizkit pack we hope…
Bass Solo!
Fundamental Bass playing in this one
Whatever this song is fun
So is this one!
---
Guitar had some fun as well!
Here comes some fingerpicking!
get funky
Nothing fancy, just right to the point
Unexpected Stretch
Gets a bit heavy in the outro!
Strange tuning for a pretty interesting to play song
You can have fun with this one, we won't tell
---
DADGAD, Alt Leads and Alt Rhythms, and of course Drop C and D Standard. A Varied month of tuning for @Rocksmithgame!
| | | | | |
| --- | --- | --- | --- | --- |
| Arrangement | E Standard | Drop C | D Standard | DADGAD |
| Lead | 8 | 2 | 1 | 1 |
| Rhythm | 8 | 1 | 1 | 1 |
| Bass | 9 | 2 | 1 | X |
| Alt. Lead | 3 | X | X | X |
| Alt. Rhythm | 2 | X | X | X |
E Standard stay winning
Which brings us to the question on everyone's mind…
See you soon!