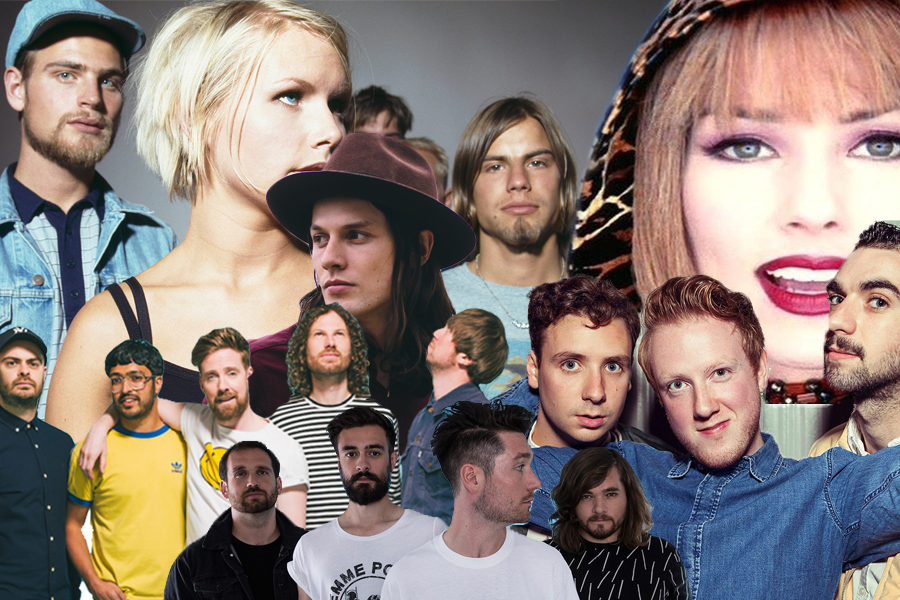 Hello Rocksmith fans!
Welcome to the very delayed March DLC Round-Up!
Before we get to March, let's take a look at who you voted for as Best DLC of February 2018!
Variety prevailed again in March 33.5% of the vote went to the most excellent Variety Pack XIII! Following close behind was the long awaited three pack from @TriviumOfficial, the third 60s Mix, and finally the polarizing but fun @LadyGaga pack.
---
March was an interesting month for Rocksmith Remastered!
We started off March with the addition of @ShaniaTwain with three songs off her best selling of all time North American album Come On Over. Next up was something completely different… A three pack from @KaiserChiefs featuring that song we all were hoping to see, Ruby! Next up, we forward to the 2010s, on our fourth trip we encounter bands like @bastilledan, @TDCinemaClub, and a second track from @JamesBayMusic. Finally the swedish pop stylings of @Cardigans_Band arrived on Rocksmith delivering the power pop anthem Love Fool!
---
There were definitely a few bass songs to check out in March, let's check it out!
The bass line in this song took me by surprise to be honest
Kate's a fan also
This song is B O P
Watch out for 1:19
Let's get funky
A different type of feel required for this one
---
Guitarist had their fair share of variety in March as well!
Get yourself a capo already
Man, I feel like an Elison…
RUBY RUBY RUBY RUBAAAAAY
B A N G E R – A L E R T (not available outside North America)
Another D Standard song to practice your finger picking on
idc, song is fun to play ?
bet you thought this was an "easy pop song"
that bend…
---
This was mostly an E Standard month, but not if James Bay has anything to say about it!
| | | | | | |
| --- | --- | --- | --- | --- | --- |
| Arrangement | E Standard | Drop D | Eb Standard | D Standard | Capo |
| Lead | 8 | 1 | 1 | 1 | 2 |
| Rhythm | 8 | X | X | 1 | 3 |
| Bass | 9 | X | 1 | 1 | X |
Oh yeah, E Standard takes this one easily!
Which brings us to the question on everyone's mind…
See you soon!