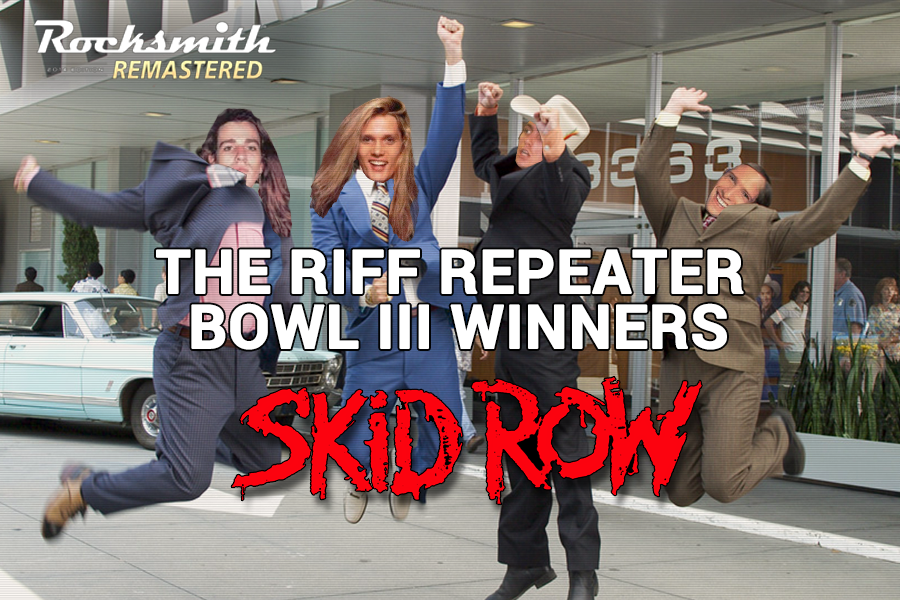 Hello Rocksmith fans!
You voted for 'em, so here are the results for the Riff Repeater Bowl III!
Best Rocksmith DLC of 2017
Skid Row (51.4%) 331/644 Votes!
Skid Row wasn't here to accept the awards (I think Sebastian Bach was checking out some model trains)
---
Best halsb video of 2017
Tornado of Souls (40%) 98/245 Votes!
Knights of Cydonia Alt. Lead (21.2%) 52/245 Votes!
Honourable Mention because I was dumb and forgot he FCd this in 2017…
---
Best Rocksmith Guitar video not featuring halsb (AKA best @DragonForce video)
@Audrey123Talks HSA – Through The Fire and Flames (Lead) – (31.9%) 65/204 Votes!
Sorry @elisoncrz, only 38 people voted for your DragonForce video.
…. @DragonForce
---
Favourite Rocksmith Bass Video
Kate FCs "American Idiot" (35%) 50/143 Votes!
They grow up so fast….
MaxOnBass "Through The Fire and Flames" 99% (21%) 30/143 Votes!
Good work Max!
---
So there you have it, the best of 2017! Did you vote for @OfficialSkidRow? Or was their final round inclusion enough to make you pick up @AliceInChains pack? Let us know!