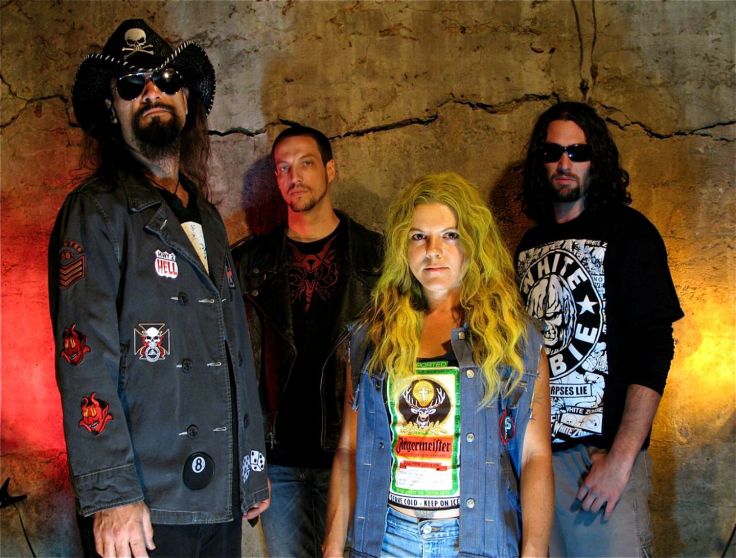 Greetings Rocksmith fans!
It's time to check out this week's clue, so let's dive in, shall we?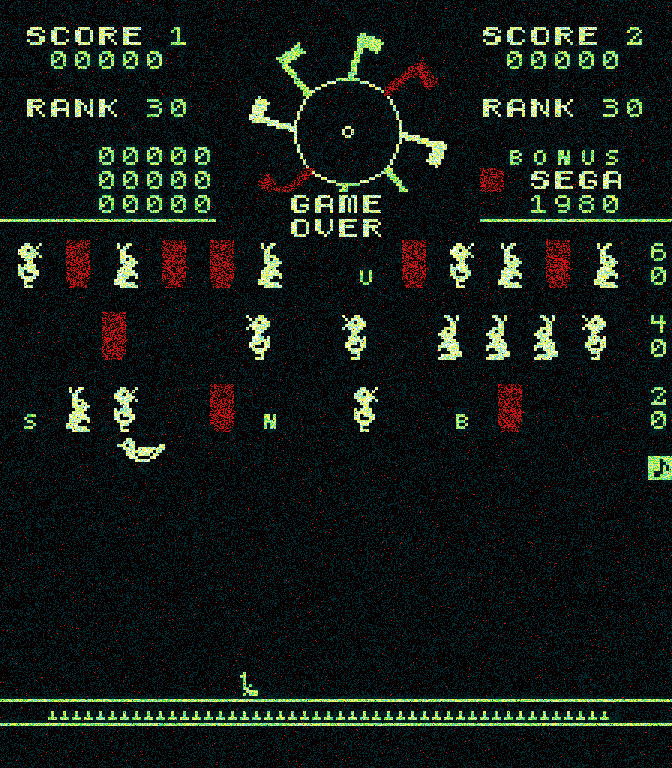 Very quickly it was discovered that it's a screen from the 1980 Atari game Carnival, altough it was soon called in to question whether or not it was a gif. For some it saved as a jpg, and for others a gif. Dan would later confirm it's a gif.


And that leads us to this image: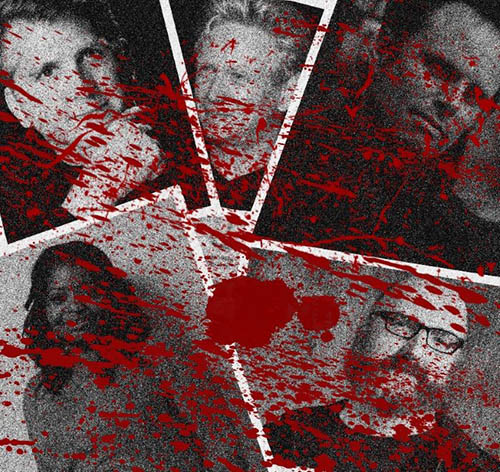 And very quickly people had an idea of what it meant:

Yep, and Jason confirmed it.
Yes, that's right! Just in time for Halloween we're finally getting a nice dose of industrial music courtesy of three songs from horror legend Rob Zombie, as well as one from his former band White Zombie! As for what's coming, here's the three Rob and three White Zombie songs we most want to see in the pack:
Rob Zombie
Rob Zombie – Living Dead Girl
Confirmed by Jason.
Rob Zombie – Feel So Numb
Rob Zombie is no stranger to games, but for some reason, we've never seen anything from his fantastic The Sinister Urge record. Hopefully this pack changes that, and there's no pick more obvious than the main single from it!
Rob Zombie – Never Gonna Stop (The Red, Red Kroovy)
There's some really nice tones going on in here coupled with some fun guitar parts. Would be an absolute blast to play. Also, it was the best Edge theme, so bonus points for that!
White Zombie
White Zombie – Electric Head, Pt. 2: The Ecstasy
One of the few notable Zombie tracks to never appear in any rhythm game, Electric Head Pt. 2 has probably my favourite riff in the combined Rob AND White Zombie catalogue! The way it just kicks in gets me every single time. I really hope this song makes it in.
White Zombie – More Human Than Human
Appearing at #68 on VH1's list of the 100 Greatest Hard Rock Songs of All-Time, this song is a certified banger. While it may not offer the most complex guitar part, the awesomely chunky bass is definitely something I want to play in Rocksmith Remastered soon!
White Zombie – Super-Charger Heaven
Just an awesome fast paced chugger of a song that makes you just want to speed along in a souped-up hot rod. There's such a great driving energy to this song, and it'd make a great Rocksmith track.
So tell us, are you excited to head in to The Haunted World of a Rob/White Zombie pack, or do you feel that Rocksmith is reaching for The Devil's Rejects? Let us know in the comments!
UPDATE: 
Dig through the ditches and burn through the witches with our new Zombie song pack. Available Tuesday in #Rocksmith! pic.twitter.com/mRqHV5VtbR

— Rocksmith (@Rocksmithgame) October 23, 2016