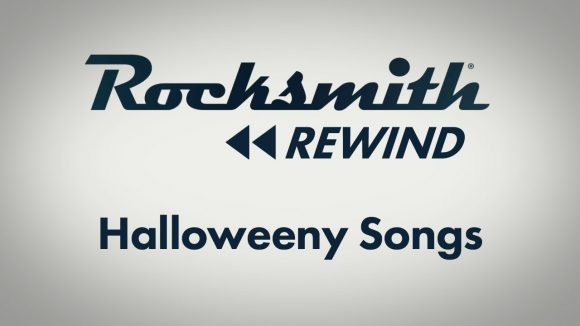 Happy Spooky Season, Rocksmith fans!
As we enter the scariest time of the year, Thanksg-I mean Halloween, we should take a look at some of the most horrifyingly fun songs in the Rocksmith library. Pull up a chair, worship the devil, and let's get to it!
After at least several dozens of fan requests, Ghost was added to the game in October 2018. Possibly the most suitable Halloween-timed band to be released, it brought with it 4 of their big hits. Fans may be asking "From the Pinnacle to the Pit is in game!? But it's not in the pack!". That's because April is the new Halloween, silly! From the Pinnacle to the Pit was added in Variety Pack XXII…and it didn't come alone
Variety Pack XXII didn't just bring us a highly requested Ghost single, it also surprised us with Annihilator's Alison Hell. See? April is the new Halloween!
After White Zombie's RS2014 on-disc single with ThunderKiss '65, 2016 brought us what I suppose technically counts as a mixed-artist pack! The Zombie Song Pack added 3 songs from Rob's solo outings and 1 from his White Zombie era. Don't be afraid to tune low though, wooOoooOooooooOOOoo!
If you love your metal, you surely won't be disappointed with this selection. With 6 Metal artists over 2 packs, these songs offer something you won't find in the other packs, especially for you Norwegian Black Metal fans.
Those horror punk madmen made their way in to the game back in 2016, bringing with them 4 songs that your gran might not approve of (unless your gran is crazy cool). Can you get more Halloween relevant than this pack?
---
Honorable mentions