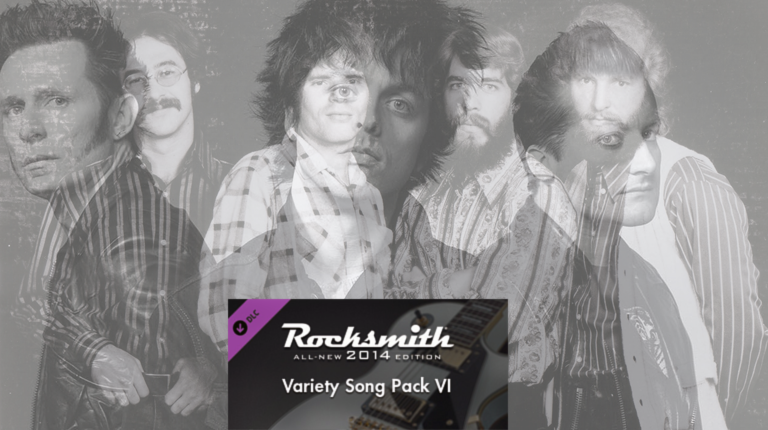 Hello Rocksmith fans!
Welcome to the final DLC Round-Up of 2016!
Hope your holiday was joyous and not too chilly as we wrap up a great year of DLC content and get ready to decide the Best DLC of 2016.
Before we get to December, let's see how you voted last month.
Not much of a surprise that Stevie Ray Vaughan dominated the polls, but shoutout to the very awesome variety pack of UBI30: 1986 a strong contender indeed.
---
December kicked off with the sixth Variety Pack containing singles from newcomers The Fall of Troy, Gin Blossoms, the return of Brian Setzer and yet another single from David Bowie! Next up was three songs from the always in demand Creedence Clearwater Revival, this time featuring D Standard tuning for those Fogerty leads. Finally the return of Green Day with a five song pack sampling a few hit songs from their 30 year+ career.
Let's take a look at what was in store for Bassists this month
It's not the hardest bass part but it's not the easiest either, you're gonna love the break that occurs at 2:42
This bass just doesn't quit!
Simple but rewarding
Take yourself away to Paradise with this iconic bass line
Ok, there's a two minute guitar intro but it's actually a pretty satisfying bass line
You'll be grateful after you try playing this on lead
How can you deny this one?
---
December also delivered some pretty great guitar parts to check out
Welcome to arpeggio hell, or for some heaven?
Way cool daddy-o
Still not sure if this is harder than playing it on Guitar Hero III
Stretch those fingers!
This is actually my favourite song of the whole pack on lead
Learn this for that campfire next summer
If you don't mind D Standard…
This month was very E Standard focused, but as always there were a few drop tuned entries.
| | | | |
| --- | --- | --- | --- |
| Arrangement | E Standard |  Eb Standard | D Standard |
| Lead | 8 | 1 |  3 |
| Rhythm | 11 | 1 | |
| Bass | 11 | 1 | |
| Alt Lead | 1 | | |
Which brings us to the question on everyone's mind
See you next year!