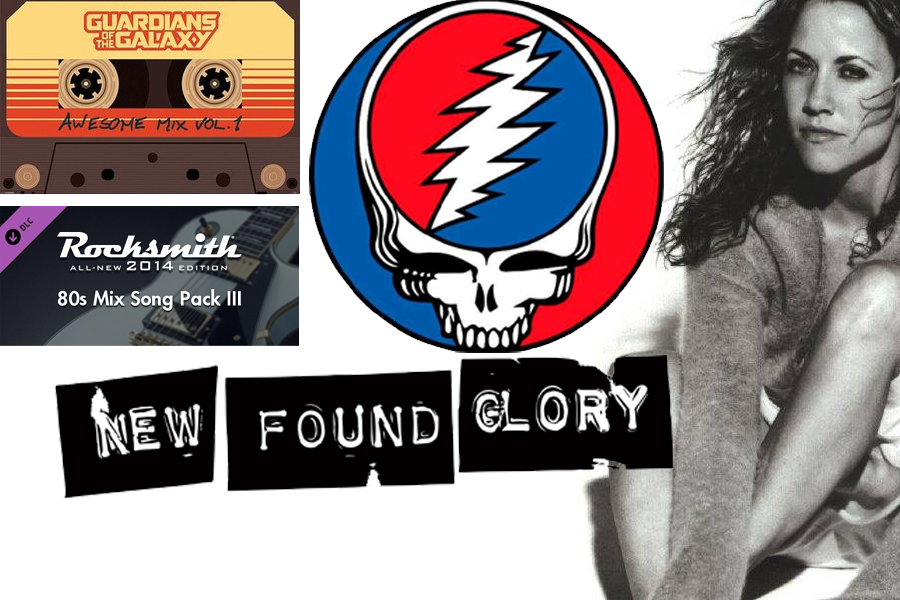 Hello Rocksmith fans!
Welcome to the Rocksmith DLC Round Up!
Before we get to the fantastic month of May, let's check out how you all voted last month!
It was a close battle but Reggae prevails over Seattle grunge, and Bassists triumph over Variety!
---
May was a 19 song month with a lot going for it!
We started off the month with an AWESOME mix tape of songs from the 1970s, next up we got a three pack from singer/songwriter and all around excellent musician @SherylCrow, the following week we finally got five crunchy tunes from the legendary American rock and roll band @GratefulDead, followed by another trip to the 80's with bands such as @blackflagIIII, @kcreospeedwagon, and @QueenWillRock! The month was capped off with late 90s pop punk innovators, @newfoundglory!
Something for everyone…
---
Bassists sure had a lot of fun arrangements this month! Let's check out a few…
James Jamerson, nothing else needs to be said.
Nothin' the matter with this bass line.
It's just a really satisfying bass line… Even with a 1:13 intro '
It's hard to pick one good bass line from the Grateful Dead pack, but this is definitely one that sticks out to us
Try the Alt. Bass!
Nothing too complex but it's just a great bass line.
Hello D String!
---
Bassists had their fun, but so did guitarists, here's some charts you shouldn't miss out on
What a solo in this one!
Can we have entire pack of Sheryl Crow's voice so I can play guitar to it? That Alt. Lead is so much fun!
All the Grateful Dead songs are excellent on guitar but you gotta give credit where credit is due.
Mere mortals like us will find this song challenging, for halsb it's another walk in the park
Is this? Audrey nails that Greg Ginn "solo"
Don't run out of frets…
Love the acoustic segment at 2:29
Nice one @pcgamingisted!
---
This is quite interesting, for the first time since we started covering Rocksmith here at @TheRiffRepeater we have an ALL E STANDARD MONTH!
| | | |
| --- | --- | --- |
| Arrangement | E Standard | Capo |
| Lead | 19 | X |
| Rhythm | 18 | 1 |
| Bass | 19 | X |
| Alt. Lead | 4 | X |
| Alt. Rhythm | 3 | X |
| Alt. Bass | 1 | X |
This month, E Standard truly rules!
Monthly Stats
Which brings us to the question on everyone's mind…
See you next month!