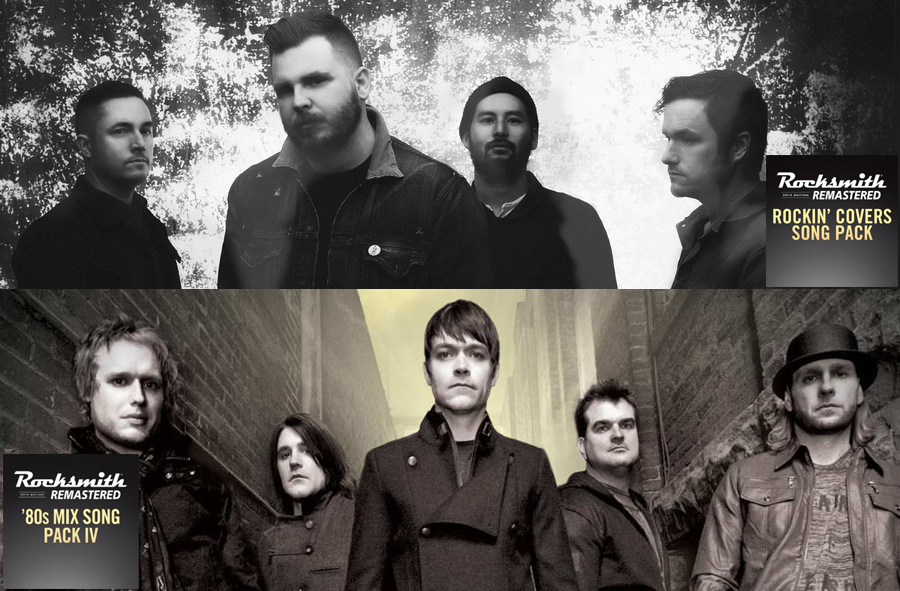 Hello Rocksmith fans, and welcome to the September edition of the Rocksmith Remastered DLC Round-Up!
Before we get to September's DLC, let's see how you voted for August.
Muddy Waters was the clear winner of this month, but it seems like the boys from down under were quite popular as well. Didn't seem to matter that The Monkees didn't play their own instruments as the three songs were far more popular than Variety Pack XI and the super polarizing 2010s Mix III pack.
---
September was a 15 song month that consisted of the return of 3 Doors Down with a five song pack, the fourth incarnation of the 80s Mix Pack featuring Huey Lewis, Steve Winwood, and Ratt, a new artist to Rocksmith, Thrice with a three song pack of post-hardcore songs, and last but not least 4 Rockin' Covers from Marilyn Manson, Halestorm, Goldfinger, and Seether!
Great stuff!
---
Bassists had a few tricky songs this month, let's check 'em out!
3 Doors Down is a pretty straight forward band when it comes to bass lines, but that doesn't mean they aren't fun in their active moments
Nothing tricky here, it's just fun!
Damn that's synthy
The whole Thrice pack is fantastic on bass, but here is the big challenge of the month… Good luck
What a great cover!
---
Guitarists had a month filled with arpeggios, funky rhythms, drop tuned riffs, and more.
If you aren't a fan of Arpeggios you should definitely check out this 3DD song
My hand was in so much pain from playing this, but for halsb it's a walk in the park
Can you play Nile Rodger's funky guitar line has smoothly as Anthony? Give it a shot!
What a riff! Hope you don't mind drop tuning
Can you even watch this video?
Thanks Ted! If you don't mind Drop C this might be your cup of tea…
We already knew Lady Gaga was metal but this is a welcome addition to Rocksmith!
Surprise! It's great on lead also
---
This was a pretty varied tuning month, no alternate arrangements though :-O
| | | | | | |
| --- | --- | --- | --- | --- | --- |
|  Arrangement | E Standard | Drop D | Eb Standard | Drop C | Eb Drop Db |
| Lead | 8 | 1 | 1 | 3 | 2 |
| Rhythm | 8 | 1 | 1 | 3 | 2 |
| Bass | 9 | 1 | X | 3 | 2 |
E Standard stay winning
Which brings one question to everyone's minds…
See you next month!