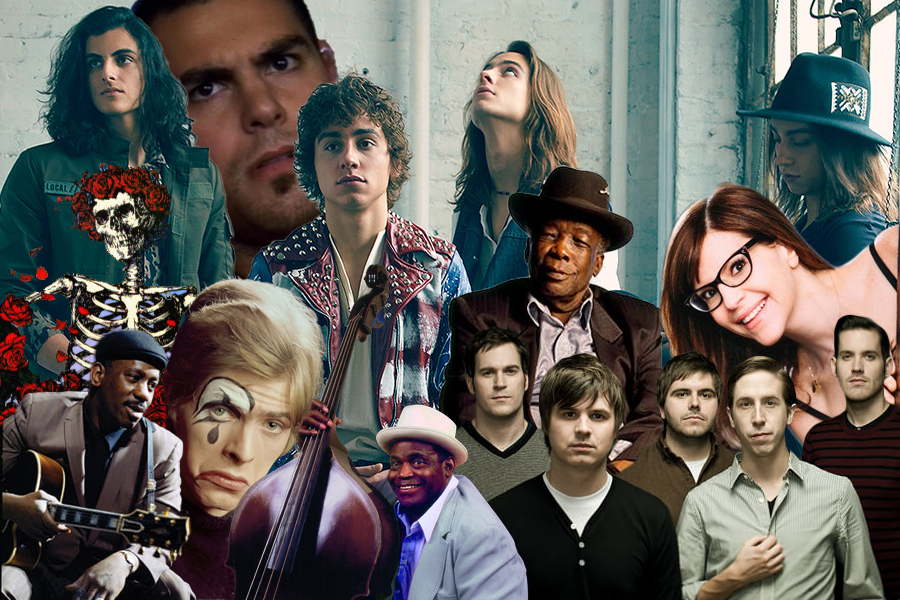 Hello Rocksmth fans!
Welcome to the August DLC Round-Up!
Before we get to August, let's take a look at who you voted for as Best DLC of July 2018!
Variety leads the charge again followed by the nostalgic fourth trip back to the 1970s! Run-DMC seemed to not be that tricky for some of you, and a bunch of you decided the discounted Ubisoft game music was far more appealing than the legendary folk artist Joni Mitchell.
---
August delivered a wide array of content!
We started off with a new take on a classic rock sound care of @GretaVanFleet, next up we got a second dose of the blues with artists such as Johnny Lee Hooker, Willie Dixon, and Wes Montgomery. Post-hardcore returned to Rocksmith with Canadian's @Silverstein, and finally we got our seventeenth Variety Pack featuring returning artists @DavidBowieReal, @GratefulDead, with newcomers @LisaLoeb and @alienantfarmAAF!
---
Let's see the tunes bassists had to conquer this month!
Kevin makes this look easy…
A blues bass line that just doesn't quit!
This certainly goes places…
This pack is overall pretty average on bass but this line is still fun to play
It's Phil Lesh, you thought it wasn't going to be awesome?
Are you surprised?
---
There was fun to be had by Guitarists as well, let's check out some of the songs!
Personally this is my favourite of the pack
I'm just going to assume you already knew this was a must own DLC
Yeah…. Good luck with this one
Essential licks in this one
https://www.youtube.com/watch?v=Ys84elug2Xk
Tappa Tappa
High Energy ✅
Drop D ✅
Fun Riffs ✅
these tunes are so crunchy man
The only capo song of the month!
Good octave and fret hand mute practice
---
A rare month with only one Open Tuning, Two capo arrangements, and a few Drop D songs!
| | | | | |
| --- | --- | --- | --- | --- |
| Arrangement | E Standard | Drop D | Open D | Capo |
| Lead | 11 | 2 | X | 1 |
| Rhythm | 10 | 2 | X | 1 |
| Bass | 12 | 2 | X | X |
| Alt. Lead | X | X | X | X |
| Alt. Rhythm | 2 | X | 1 | X |
E Standard rules!
Which brings us to the question on everyone's mind…
See you soon!