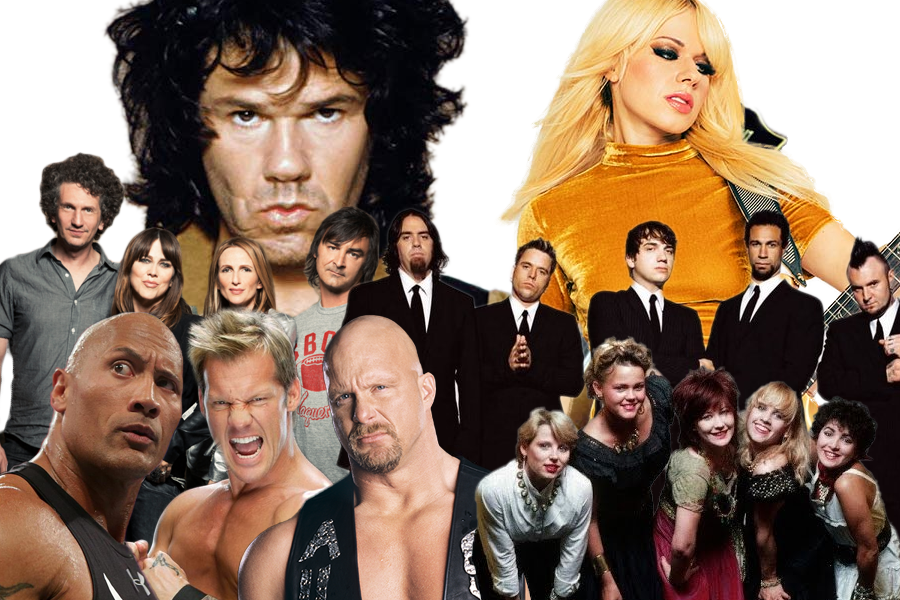 Hello Rocksmith fans!
Welcome to the August DLC Round-Up!
Before we get to August, let's take a look at who you voted for as Best DLC of July 2019!
Wales' Manic Street Preachers had a commanding lead for July with 32.2% of the vote! Following MSP, was The Pretty Reckless, followed by the strangely named Indie Rock Pack! Advanced Exercises didn't come in dead last, but it seems like not many of you consider yourselves Intermediates, that's for sure!
---
August had some interesting choices when it came to DLC!
We kicked off the month with a pack of WWE themes courtesy of Jim Johnston, next up a blues/metal/guitar all around legend Gary Moore finally was added to the @Rocksmithgame library, next up the endless innuendo commenced when we got a song pack from Bloodhound Gang, and the month ended with Women Who Rock II which included another song from Veruca Salt, and the debut of The Go-Go's and Orianthi!
---
Let's see what bassists had to enjoy in August!
Nothing too challenging here, but it's a solid groove
This bass part certainly has it's moments
Do you really hate your hand? Well we got the bass line for you!
Veruca Salt always delivers a solid bass part
They got it!
---
What about the guitarists? ?
A tasty solo apparently is what The Rock is cookin'
The entire Gary Moore pack is fantastic on guitar, but this track is next level
Some good (clean?) fun!
Censorship be damned, this is actually a really fun song to play ?
Taylor Swift hangs out in Guitar Center
Approachable yet satisfying
This could be another 100% for you!
---
Another mostly E Standard month with a slight deviation thanks to Orianthi
| | | | |
| --- | --- | --- | --- |
| Arrangement | E Standard | Drop D | D Standard |
| Lead | 11 | X | 1 |
| Rhythm | 9 | 1 | 1 |
| Bass | 9 | 2 | 1 |
| Alt. Lead | 3 | X | X |
| Alt. Rhythm | 1 | X | X |
E Standard rules baby!
Which brings us to the question on everyone's mind…
See you soon!