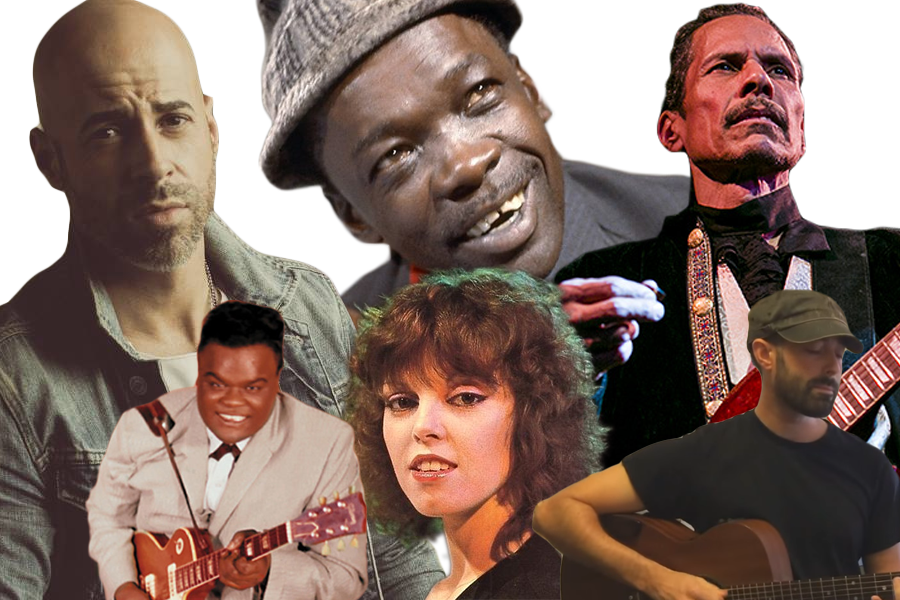 Hello Rocksmith fans!
Welcome to the November DLC Round-Up!
Before we get to November, let's take a look at who you voted for as Best DLC of October 2019!
Looks like metal won this month with leading the poll was the EDM drop tuned chug metal band @amaranthemetal! Following close behind was Metal Mix II featuring new artists such as Death, Children of Bodom, and Machine Head. Next up were The Zombies that logically closed the month despite not being thematically appropriate, and of course you've decided Greg Studley's Exercises are superior to folk rock legends, Indigo Girls, so we'll be sure to let him know that!
---
November was a month that certainly gave us some fun songs to play.
We kicked it off with the final (scheduled) installment of Rocksmith Exercises (Advanced Vol. 2), Next up was a song pack from ex-American Idol contestant and possible Masked Singer (you know he's in the Rottweiler costume) artist Daughtry, the following week we played The Blues for a third time with returning artists John Lee Hooker, Freddie King, and newcomer Shuggie Otis. We closed out the month with the long awaited return of Pat Benatar!
---
Let's see what bassists were playing in November!
Was a bit taken back at how fun this pack was on bass, all three are worth checking out but Home definitely has the most variation
This bass line scratches an itch, and it's not on our booty 🍑❄
Don't get your fingers twisted
Check out @DanAmrich rockin' that Hell is For Children bass line!
This bass line is particularly good as well
---
Guitarists had fun also!
This song is actually really satisfying to play, worth the Eb tune
Hope you like bends!
Great job @BestFenton!
Tappa Tappa
Super approachable and fun to play!
---
E Standard dominated this month with the only deviation being Daughtry with Eb Standard!
| | | | |
| --- | --- | --- | --- |
| Arrangement | E Standard | Eb Standard | Capo |
| Lead | 6 | 2 | 1 |
| Rhythm | 6 | 3 | X |
| Bass | 6 | 3 | X |
Quite a change from last month!
Which brings us to the question on everyone's mind…
See you soon!