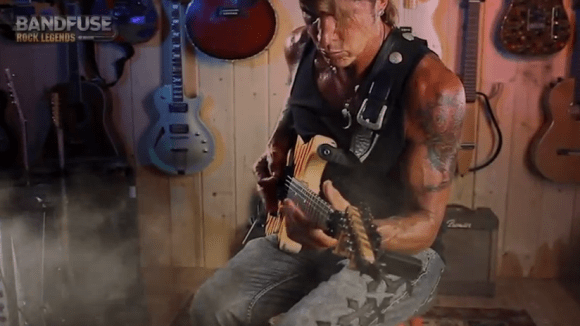 BandFuse broke their official update silence today with an announcement that George Lynch of ex-Dokken fame will be joining the BandFuse roster as an in-game instructor.
The announcement was accompanied by a video posted on vimeo and then later uploaded to the official BandFuse channel.
As you can see from the video the song being included courtesy of George Lynch is Wicked Sensation off their debut album of the same name.
George appears to be enthusiastic about the prospect of BandFuse as he's quoted to say:
Passing on the guitar skills and knowledge I have learned over the years to guitarists and gamers is super rewarding… This is an amazingly fun way to learn how to play guitar and bass and a great alternative to traditional teaching. I am happy to help usher in a new era in music gaming.
Another talking point about this video is (as I predicted here) the earlier projected date of BandFuse has been delayed once again, this time to Fall 2013 (Halloween?).
E3 is almost upon us and we will definitely see BandFuse there!
Are you excited at the idea of learning guitar from George Lynch? Is he a welcome addition to the roster of Slash, Zakk Wylde, Bootsy Collins, Five Finger Death Punch and Nancy Wilson? Let us know!