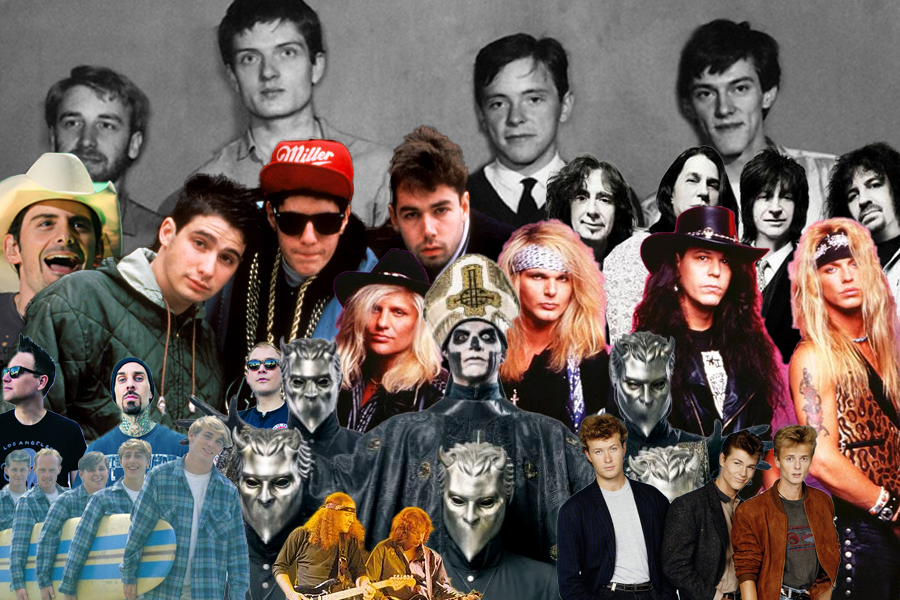 Hello Rocksmth fans!
Welcome to the October DLC Round-Up!
Before we get to October, let's take a look at who you voted for as Best DLC of September 2018!
The dream of the 90s is alive in Rocksmith as it lead this month, followed by Corey Taylor's first band, Stone Sour! Many of you complained about Kelly Clarkson, but it looks like more of you picked it up than the 2010s Mix V Pack!
---
October had some boo-tiful content, right?


We started off the month with that band with the shirt that people wear, @JoyDivision! Next up was the 18th Variety Pack featuring artists that start with B, like @TheBeachBoys, @beastieboys, @blink182, and of course @OutlawsMusic with Green Grass & High Tides. Next up we got a dose of modern Country-shred with @BradPaisley and returned to the 80s with bands like @Poison, Georgia Satellites, and @aha_music! Finally for Halloween the long awaited @thebandGHOST made their Rocksmith debut with a 4 Pack!
---
Let's see the tunes bassists had this month!
Bass Bass Bass to the radio
This song is ALL bass
So fuzzy
Bassists get hand pain in this song also!
Nothing too tricky here, just a swampy bass line
If you liked Gimme Three Steps, you may enjoy this one also!
@audrey123talks (Kate) is loving it!
Overall the Ghost pack is solid on bass, but stand outs are definitely Cirice and Ritual
---
Can't let bassists have all the fun! What about Guitar?
Transmission is a great choice also, but there's something very engaging about the chaotic guitar work of this song
Are you up to the challenge?
Simple yet effective, the chorus of this song has a real "wall of sound" you just have to experience yourself
cringe yourself past the lyrics to an incredibly fun and challenging guitar part
???
all of 80s Mix VI is fantastic but this is a must buy song, it's great on all three arrangements!
We love alternate charting, ok?
A very surprisingly beautiful song (about Satan?). Harmonies, approachable, and sounds great!
What a MONSTER riff, check out the Alt. Lead to play the synth solo!
---
With bands like Ghost and Poison, there was sure to be some varied tunings! Let's check it out…
| | | | | | |
| --- | --- | --- | --- | --- | --- |
| Arrangement | E Standard | Eb Standard | Drop D | D Standard | Capo |
| Lead | 12 | 1 | X | 4 | X |
| Rhythm | 10 | 1 | 1 | 4 | 1 |
| Bass | 12 | 1 | X | 4 | X |
| Alt. Lead | 3 | X | X | 2 | X |
| Alt. Rhythm | 1 | X | X | X | X |
Another victory for E Standard!
Which brings us to the question on everyone's mind…
See you next time!