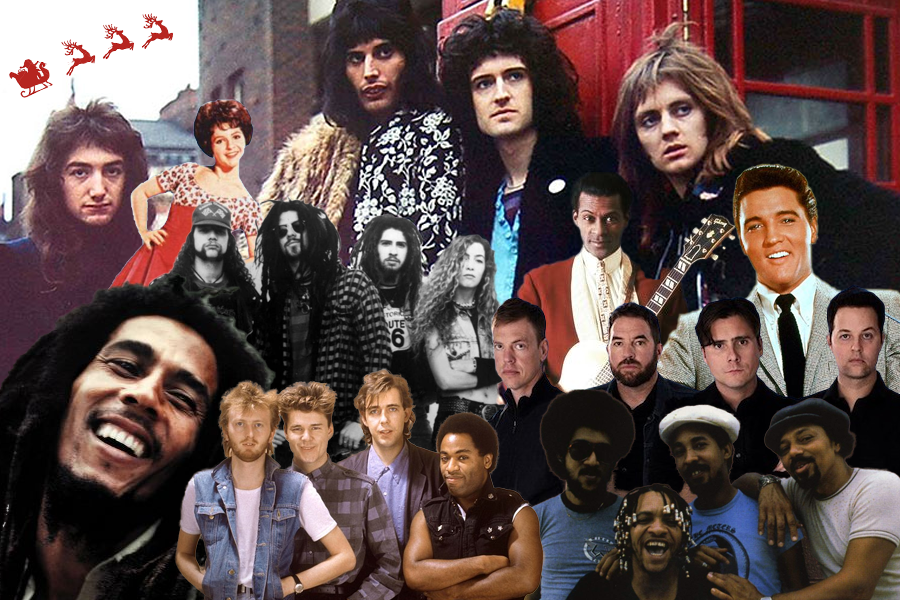 Hello Rocksmth fans!
Welcome to the November DLC Round-Up!
Before we get to November, let's take a look at who you voted for as Best DLC of October 2018!
It was a harsh battle but in the end the Satanic Swedes could not defeat the goth bassist uprising of @JoyDivision! You loved the 80s Mix with Poison, a-ha, and Georgia Satellites, enjoyed the 18th Variety pack, and merely tolerated Brad Paisley.
---
November continued the streak of highly requested artists to help you learn Guitar and Bass.
We started off with a second pack from Queen (four songs), Variety Pack XIX featuring: White Zombie, Bob Marley, Big Country, and The Meters, a Christmas Classics pack featuring: Elvis Presley, Chuck Berry, Brenda Lee, and Gene Autry, and to close off the month the long awaited arrival of Jimmy Eat World with a three song pack!
---
Let's see what bassists had to enjoy in November!
We've been waiting for this one, and it delivers!
Ahhh yeah! Hey abrown, your camera is flipped the wrong way ?
A lot of movement going on here
?Seasonal or not, this is a must own for bassists!?
Sweater and Snow sold separately ?❄
You can really feel this one
---
Guitar had some great moments also!
Yup, we can play this on guitar now
This is quite the challenges, but it's very fun! ?
The whole song is pretty much a big solo
Ever wanted your guitar to sound like a bagpipe?
Hope you have a slide for this one
Rockabilly with a splash of ?
We need videos of this with the tones from Amon Amarth
ow ow ow ow ow ow ow
Two guitar parts at once? No problem!
Gotta love that solo (this whole pack is fantastic)
Give your strumming arm a work out with this wall of sound
---
Wow was this a E Standard/Drop D only month outside of White Zombie?
| | | | |
| --- | --- | --- | --- |
| Arrangement | E Standard | Drop D | C# Standard |
| Lead | 11 | 3 | 1 |
| Rhythm | 10 | 3 | 1 |
| Bass | 10 | 3 | 1 |
| Alt. Lead | 4 | 3 | X |
Unprecedented!
Which brings us to the question on everyone's mind…
See you soon!